Brand new to Gran Turismo 6 the epic Nissan GT-R NISMO '14. I saw this car when it first came out and wished it was in GT6. I was going to make a Nissan GTR Black Edition tune and just say it was the Nismo edition, but I decided against it since the Nismo is supposed to be faster and be able to beat Black Editions. Fast forward to now GT6 has given away this NISMO to everyone for free! It is easily the most bad ass looking GTR yet. As you can see from the picture above I have mine pitch black with the red trim looking sick. Got those special rims with the red strip too and painted them black so everything matches. It looks insane. I made a tune for this car a couple days ago when it first came out, but it wasn't exactly how I wanted it. I took a little extra time with this one to make sure it was perfect. A little stiff at first made it faster with a perfect lap, but usually slower as it was just too hard to control most of the time. I softened everything up a little and made a few more tweaks and finally got it how I wanted it. Very fast car. Up there with the Saleen S7 which is another epic car. Not that hard to drive fast and absorbs lots of bumps on the track. It also tops out at about 260mph which is insane. Everything about this car is just awesome and I hope you guys like it too.
TOP GEAR actually said Nismo GT-R to be fastest Nissan EVER! "This special Nismo GT-R will lap the Nürburgring in under 7m 18s, comfortably eclipsing the current car's lap record, and moving it further to the top of the unofficial King of the 'Ring table" – Top Gear
I also have a new drag tune for the Nissan GT-R NISMO '14 as well
If you like the Skyline (who doesn't?) the Team Shmo Store has a great new design Saying "Godzilla" with a GTR R35 coming through.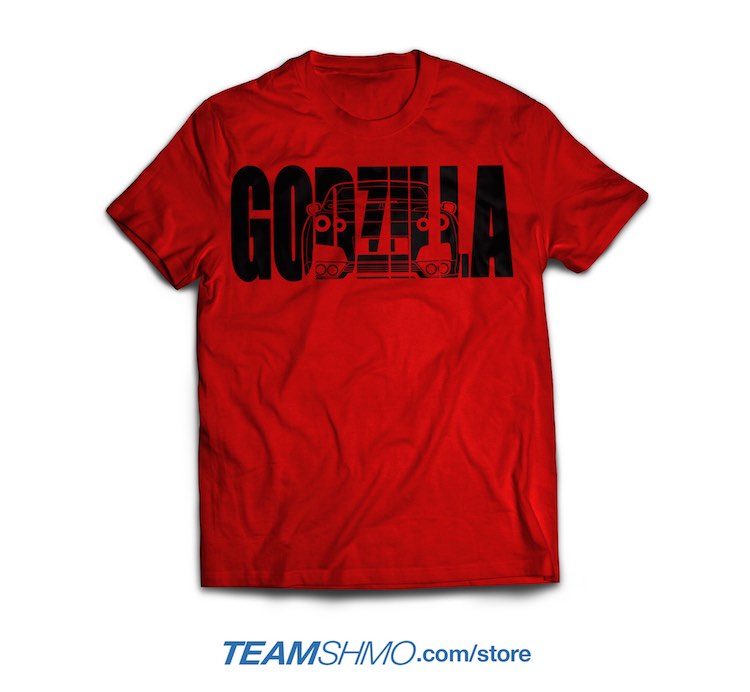 | | |
| --- | --- |
| Car | Nissan GT-R NISMO '14 |
| Drivetrain | 4WD |
| Horsepower | 1170HP/7800rpm |
| Torque | 797.9 ft-lb/7300rpm |
| Weight | 1378 kg |
| Miles | 41.6 |
| Performance Points | 697 |
PARTS
Best of all parts including racing brakes and spoiler. Racing soft tires. Optional nitrous.
BODY/CHASSIS
| | |
| --- | --- |
| Aerodynamics | |
| Downforce | 120/220 |
| Weight Balance | 0/0 |
| Power Limiter | 100% |
TRANSMISSION
Set it top speed, gears, final
| | |
| --- | --- |
| 1st | 3.609 |
| 2nd | 2.434 |
| 3rd | 1.758 |
| 4th | 1.358 |
| 5th | 1.054 |
| 6th | 0.841 |
| Final | 3.000 |
| Top Speed | 193mph(310kmph) |
LIMITED SLIP DIFFERENTIAL
| | | |
| --- | --- | --- |
| | FRONT | REAR |
| Initial | 13 | 14 |
| Accel | 5 | 5 |
| Braking | 19 | 18 |
TORQUE SPLIT
| | | |
| --- | --- | --- |
| | FRONT | REAR |
| Front Rear | 20 | 80 |
SUSPENSION
| | | |
| --- | --- | --- |
| | FRONT | REAR |
| Ride Height | 80 | 80 |
| Spring Rate | 18.40 | 9.80 |
| Compression | 5 | 4 |
| Extension | 3 | 2 |
| Anti-Roll | 3 | 2 |
| Camber | 0.6 | 2.0 |
| Toe | -0.06 | -0.08 |
BRAKES
| | | |
| --- | --- | --- |
| | FRONT | REAR |
| Brake Balance | 1 | 3 |