The Lamborghini Aventador is an insane car. It came out in 2011, but to this day it is still one of the most insane looking cars ever. The angular design and sharp lines give it a very aggressive look, and make it very similar in style to a fighter jet. The cars were limited to only 4000 and cost roughly $400,000 US brand new. The design is based on the Lamborghini Reventón, which was more of a concept car, and was perfected for "mass sales". Performance figures were just as crazy with a 0-60 time of just 2.9 seconds and a top speed of 217mph, however, stock models have been recorded up to 230mph.
Over the years the Aventador was later made into a roadster version and an even quicker SuperVeloce and SuperVeloce roadster as well. One car many people don't know about was the Lamborghini Aventador J. It is a one-off custom version with no roof, no air conditioning, no radio, or even windows, and only one was ever made. It was sold for $2,800,000 US. However, it was said that Lamborghini created a second version of the car and sold it to Shaikh Al Yahya for an unknown price. Considering he called them and demanded they made him a second one I think it is safe to say that one sold for an even more insane amount. In 2012 Lamborghini also made a special "Dreamliner Edition" that was made to look similar to the Boeing 787 Dreamliner. There are also a few other smaller one-off versions, Anniversary Edition, and a Pirelli Edition.
The Aventador not only looks insane, but could also back it up. In 2011 it posted the 5th quickest time on the Top Gear lap time beating out the Bugatti Veyron Super Sport, the Ferrari Enzo, and the Porsche 911 GT3. Jeremy Clarkson later said it was the best car in the world, better than the Ferrari 458, and it won the "Supercar of the Year 2011′ from Top Gear.
Although the car is already amazing in every way, my favorite "Edition" is the $32,000 US bicycle. Yes, you read that correctly. Only 50 bikes were ever made, and while I would like to own one it seems to look pretty much exactly like a normal bike with a few Lamborghini logos on it. Probably not worth the price, but definitely cool to show off to friends.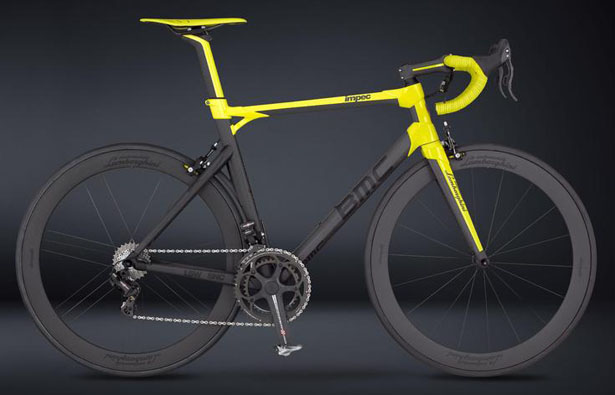 If you haven't figured out by now, I really like the Aventador. I have made a Lamborghini Aventador drag tune and converted one into a Lamborghini Aventador SV race tune, but to show my true respect I had to create a cinematic tribute video. It was my most in-depth production video to date, but I feel the car was worth it. Please feel free to share you opinion in the comments below, and be sure to Subscribe to my YouTube channel for more!
Also, if you really enjoy the Lamborghini Aventador as much as I do check out the custom shirts!