Halloween is just around the corner and I have found a way to make it more fun for us car lovers. I originally wanted to make a Halloween design that included cars in some way, but have decided to go beyond that and make it into a stencil you can print off to have a custom car jack-o-lantern! This will be especially fun if you have kids and I'm sure they will love having a custom jack-o-lantern.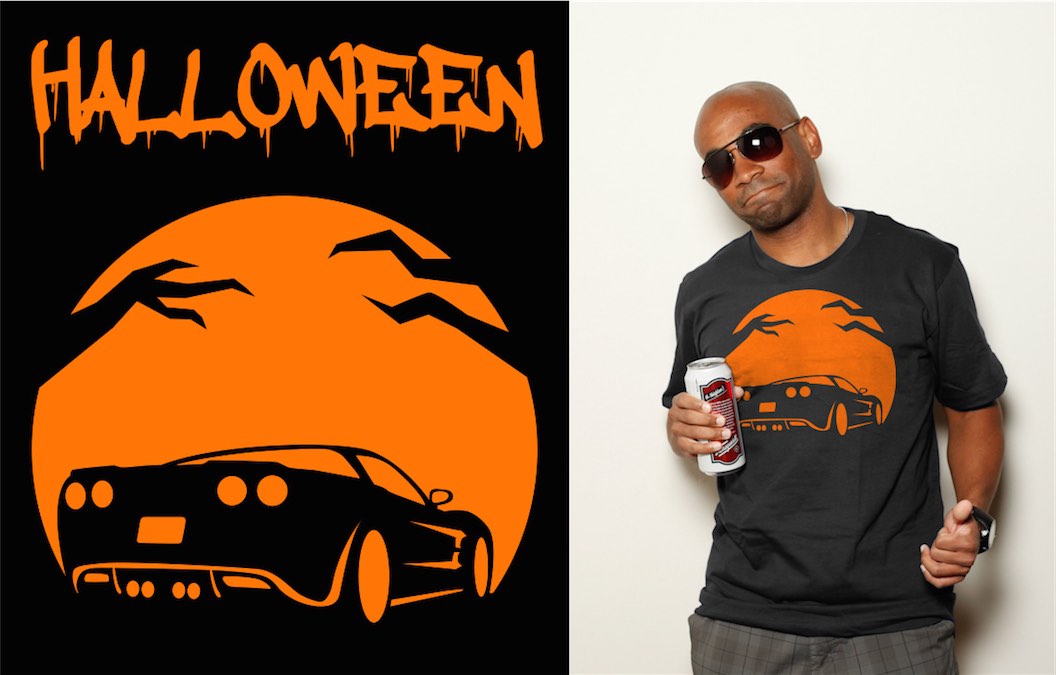 The shirt design is meant to look like it has been carved out of the shirt and the inside is glowing as if there was a candle inside a pumpkin. This makes it pretty unique as the design is actually the shirt itself while the orange printed parts are only the negative space. This shirt design will be for a very limited time, just this month, and will no longer be sold afterwards. Also, I highly suggest you get it sooner than later so it has time to ship to you. To sweeten the deal, now until Oct 13th save $5 off any order of $30 or more. Coupon Code: FALL5. The shirts can be purchased at the Team Shmo Store or get it printed on any product you want at our custom shop.
Since the shirt design was so successful, I figured why not make it into a real jack-o-lantern? If you would like to make your own real life jack-o-lantern with this design, it's very easy. It's meant to fit on standard 8.5×11 paper so it can be printed from a regular home printer. You could use any knife to carve it, but actual pumpkin carving tools are not very expensive and will make it a lot easier, not to mention, safer.
Steps:
Save the image
Print it
Cut out the black areas
Get a pumpkin
Cut a hole in the top and hollow it out. Keep the top part
Tape the image to the pumpkin for tracing
Trace the design with a marker on the pumpkin and remove the paper template
Get a knife and start cutting it out
Place a candle inside and light it
Place the top back on
Tips:
Be careful on the smaller areas as you don't want the pumpkin to break
Of course, also be careful when using a knife to cut it out. Especially watch your kids
Look for pumpkins that have a flatter area to make it easier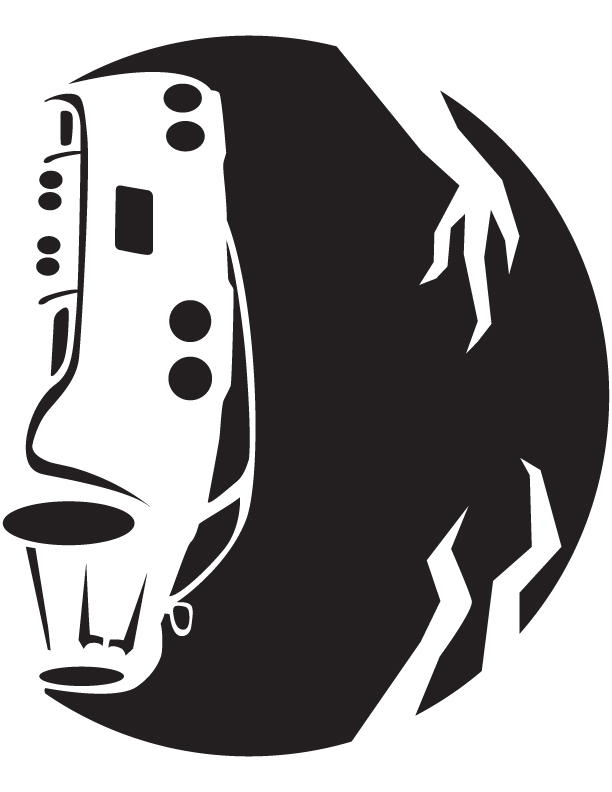 I ended up making it myself and I think it turned out great! Couldn't get all the details as I didn't have the proper knives, but close enough.