The car that started it all. The original Godzilla, the Skyline R32. There is a lot of models of this car, but they all have the same hp so I'm pretty sure the tune will work on any of them. Out of all the Skylines this one to me is the craziest. It may not be the fastest or handle the best, but that is what makes it a monster. It is very light and has a lot of hp which makes it a great car to go up against a lot of the other big boy cars out there. Since it has 4WD it really isn't that hard to control, but this one sometimes can light up the tires if you stomp the gas out the turns. Just watch the gas and you will have no problems. True Japanese JDM muscle.
If you like the Skyline (who doesn't?) the Team Shmo Store has a great new design Saying "Godzilla" with a R32 coming through.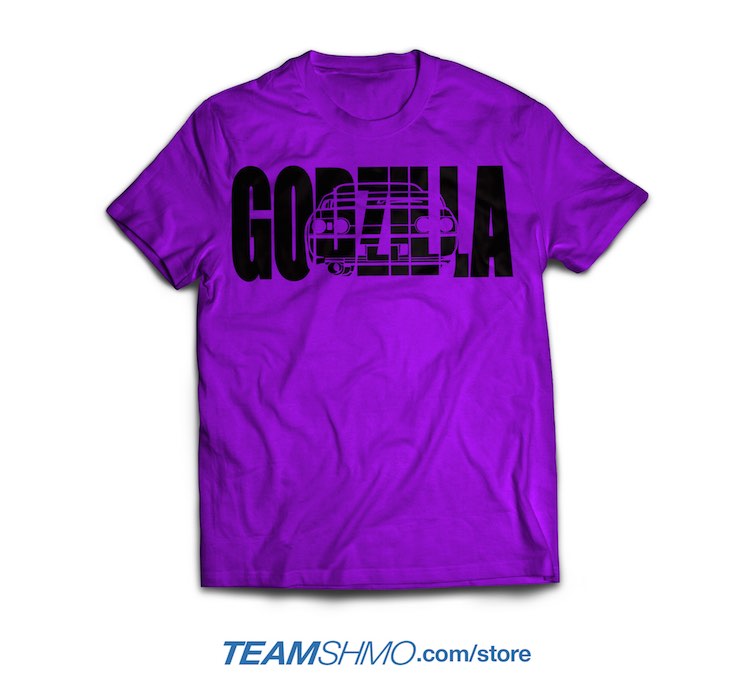 | | |
| --- | --- |
| Car | Nissan SKYLINE GT-R (R32) '89 |
| Drivetrain | 4WD |
| Horsepower | 726HP/8200rpm |
| Torque | 520.8 ft-lb/6200rpm |
| Weight | 1176 kg |
| Miles | 77.5 |
| Performance Points | 593 |
PARTS
Best of all parts including racing brakes and spoiler. Racing soft tires. Optional nitrous.
BODY/CHASSIS
| | |
| --- | --- |
| Aerodynamics | |
| Downforce | 0/40 |
| Weight Balance | 0/0 |
| Power Limiter | 100% |
TRANSMISSION
Set it top speed, gears, final
| | |
| --- | --- |
| 1st | 3.215 |
| 2nd | 2.185 |
| 3rd | 1.610 |
| 4th | 1.260 |
| 5th | 1.005 |
| 6th | 0.825 |
| Final | 3.500 |
| Top Speed | 180mph(290kmph) |
LIMITED SLIP DIFFERENTIAL
| | | |
| --- | --- | --- |
| | FRONT | REAR |
| Initial | 11 | 7 |
| Accel | 15 | 20 |
| Braking | 14 | 15 |
TORQUE SPLIT
| | | |
| --- | --- | --- |
| | FRONT | REAR |
| Front Rear | 35 | 65 |
SUSPENSION
| | | |
| --- | --- | --- |
| | FRONT | REAR |
| Ride Height | 90 | 90 |
| Spring Rate | 6.40 | 5.75 |
| Compression | 3 | 3 |
| Extension | 5 | 5 |
| Anti-Roll | 4 | 3 |
| Camber | 0 | 0 |
| Toe | -0.11 | 0.14 |
BRAKES
| | | |
| --- | --- | --- |
| | FRONT | REAR |
| Brake Balance | 4 | 3 |