The second of the Godzilla beats! The R33 took what the R32 did and amped it up 10x. This is one of the best cars I have ever driven. The car is seriously spectacular. The times I get on tracks are so quick and the speeds it can achieve are pretty mind blowing. Also if you look at the pic I have the lowest spoiler you can get. It's actually the lowest possible and largest size without it touching the car. It looks pretty awesome compared to everyone else's cars. Also have matt red paint which I never use, but on this car it looks great. To hit 600pp just take off the intake and lower the power limiter until you reach 600pp. Works great at that level and perfect for seasonal events that use sports tires also.
Also I picked this version of the R33 because it is the lightest of them all. I assume the tune will work on any of them, but same amount of power, yet lighter gives this one the advantage.
If you like the Skyline (who doesn't?) the Team Shmo Store has a great new design Saying "Godzilla" with a R33 coming through.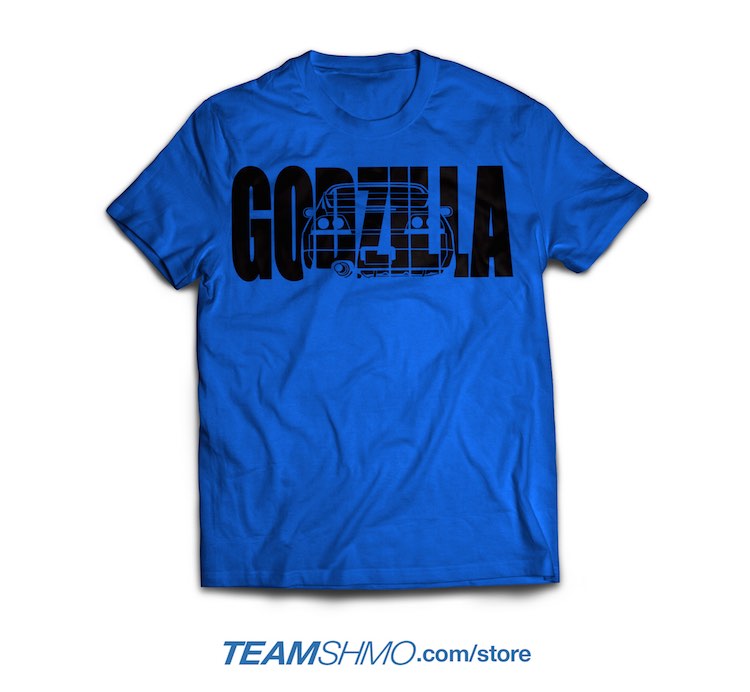 | | |
| --- | --- |
| Car | Nissan SKYLINE GT-R (R33) '97 |
| Drivetrain | 4WD |
| Horsepower | 835HP/8100rpm |
| Torque | 596.4 ft-lb/6200rpm |
| Weight | 1124 kg |
| Miles | 7 |
| Performance Points | 613 |
PARTS
Best of all parts including racing brakes and spoiler. Racing soft tires or sports tires. Optional nitrous.
BODY/CHASSIS
| | |
| --- | --- |
| Aerodynamics | |
| Downforce | 0/100 |
| Weight Balance | 0/0 |
| Power Limiter | 100% |
TRANSMISSION
Set it top speed, gears, final
| | |
| --- | --- |
| 1st | 3.414 |
| 2nd | 2.218 |
| 3rd | 1.594 |
| 4th | 1.250 |
| 5th | 1.019 |
| 6th | 0.834 |
| Final | 3.975 |
| Top Speed | 186mph(299kmph) |
LIMITED SLIP DIFFERENTIAL
| | | |
| --- | --- | --- |
| | FRONT | REAR |
| Initial | 11 | 12 |
| Accel | 42 | 35 |
| Braking | 17 | 19 |
TORQUE SPLIT
| | | |
| --- | --- | --- |
| | FRONT | REAR |
| Front Rear | 35 | 65 |
SUSPENSION
| | | |
| --- | --- | --- |
| | FRONT | REAR |
| Ride Height | 95 | 95 |
| Spring Rate | 8.03 | 6.46 |
| Compression | 4 | 4 |
| Extension | 7 | 7 |
| Anti-Roll | 5 | 4 |
| Camber | 0 | 0 |
| Toe | 0 | 0.13 |
BRAKES
| | | |
| --- | --- | --- |
| | FRONT | REAR |
| Brake Balance | 2 | 2 |