This is actually the original Godzilla. Many people assume the regular Skylines were just given the name, but in reality  journalist reviewing this car called it "Godzilla" and it stuck forever for all future versions. It dominated all the races primarily Bathurst 1000 events back in the 90's. To give you a estimate of just how good this car was in the All Japan Touring Car Championship the Group A R32 Skyline was literally unbeatable, winning 29 races from 29 starts across four seasons of total dominance. That is absolutely insane! It did so well every time it raced, but later got banned for using turbos when they became outlawed. It's history and spirit will live on forever in every GT-R to come.
Due to it's insane history I had to do a tune to honour it. Since it dominated Bathurst (Mount Panorama Motor Racing Circuit in GT6) that is exactly where I tuned it for. I am not entirely sure of the exact specs used back in the day so I maxed it out. It is almost maxed out stock anyways, but I did keep racing hard tires. It drives really well on the track with little issues on this tight track. I added a touch of oversteer since this track has a lot of tight corners, but do make sure to break in the correct points as it will understeer on the tight corners. I had a ton of fun driving it with a time of low 2:02's if anyone thinks they can beat me. I'm sure it would be a ton of fun racing it with a wheel here as there are so many track variations. Also I assume it will work fine at other tracks and be great at bumpy ones too.
If you like the Skyline the Team Shmo Store has a great design Saying "Godzilla" with a R32 coming through.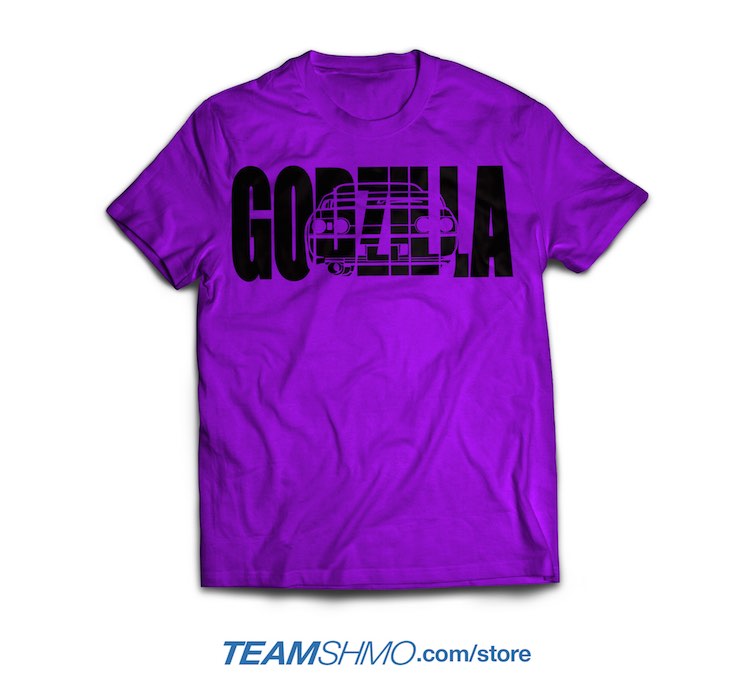 | | |
| --- | --- |
| Car | Nissan CALSONIC SKYLINE GT-R '93 |
| Drivetrain | 4WD |
| Horsepower | 878HP/7800rpm |
| Torque | 591.9 ft-lb/7800rpm |
| Weight | 1260 kg |
| Miles | 11.8 |
| Performance Points | 626 |
PARTS
Best of all parts. Racing hard tires.
BODY/CHASSIS
| | |
| --- | --- |
| Nos | 0 |
| Downforce | 260/520 |
| Weight Balance | 0/0 |
| Power Limiter | 100% |
TRANSMISSION
Set it top speed, gears, final.
| | |
| --- | --- |
| 1st | 3.323 |
| 2nd | 2.196 |
| 3rd | 1.552 |
| 4th | 1.157 |
| 5th | 0.925 |
| Final | 3.395 |
| Top Speed | 174mph(280kmph) |
LIMITED SLIP DIFFERENTIAL
| | | |
| --- | --- | --- |
| | FRONT | REAR |
| Initial | 10 | 36 |
| Accel | 13 | 23 |
| Braking | 5 | 11 |
TORQUE SPLIT
| | | |
| --- | --- | --- |
| | FRONT | REAR |
| Front Rear | 28 | 72 |
SUSPENSION
| | | |
| --- | --- | --- |
| | FRONT | REAR |
| Ride Height | 70 | 70 |
| Spring Rate | 17.42 | 15.05 |
| Compression | 3 | 4 |
| Extension | 5 | 6 |
| Anti-Roll | 3 | 4 |
| Camber | 0.8 | 1.3 |
| Toe | 0 | 0.20 |
BRAKES
| | | |
| --- | --- | --- |
| | FRONT | REAR |
| Brake Balance | 4 | 5 |