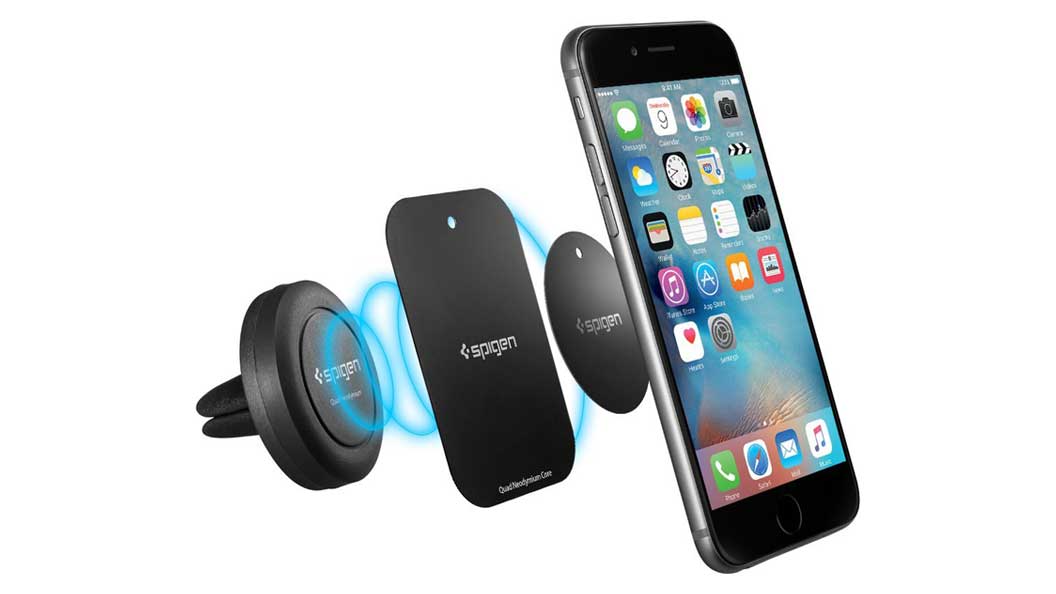 We all love cars and we all love using our smartphones, but using them together sometimes gets tricky. You basically have to have a cell phone car mount to get the best of both worlds. The problem is there are literally thousands of different car mount holders, which one is the best to choose?
Lucky for you, I have found one that meets all that criteria and more, plus it's super cheap. One problem many phone mounts have is they usually stick to your windshield and block your view. This one solves that problem by mounting to the air vents. It has a tight grip so it won't fall off, but is also soft so it won't scratch the vents. This makes it perfect for virtually any type of vent, or to be used in higher-end cars.
I also like that it's really small. Not all the time do you need to have your phone mounted in your car either. A lot of the time you won't need to use GPS, make calls, or play music. You just get in and start driving. With other mounts you'd still have this big mount on your windshield blocking your view for no reason. Since this mount is so small, you can just just pull it off easily and throw it in the glovebox. That way you can maintain that clean factory look. Of course, it's also so small you could just leave it on the vent and it will barely take up any room too.
Another benefit of this mount is it's a magnetic vent mount, making it very easy to place your phone onto it. It comes with two different types of magnets, one is a smaller circle while the other is a larger rectangle. The idea is you attach it to the back of your phone and just stick your phone to the mount. It's super easy to do, and just cool every time. Also, since it uses a magnetic to attach, you can easily spin your phone in any direction for easy viewing.
However, you can mount either one to your phone, but I suggest using the larger rectangle if you plan on using it as a tablet mount. Also, I highly suggest you buy a phone case and stick it to the back of that just to make sure you don't damage your actual phone. You can actually place the magnet between your phone case and your phone too, and it should still work fine as it's a really strong magnet.
Finally, the best part, it's so cheap! Seriously, you get two different types of magnets and the car phone mount for under $10! This is basically mandatory to pick up, hell, for this price grab a couple and give them out as gifts. This particular one is also made by Spigen, who make some of the best smartphone cases out there, so you know it will be high quality.