Video game recording, and live streaming, whether it's from PS3, PS4, Xbox 360, Xbox One, or anything else has become very popular in recent years. Websites like Twitch and YouTube allow gamers to share all their crazy and awesome footage with the world. Others see people doing this and want to do it too, but are faced with a problem. How to record? As I'm sure you have found out right away, you need a game capture device, or PVR, but there are so many choices, which one is the best?
I ran into this issue myself last year when I planned on starting a YouTube gaming channel  (Subscribe!), and was blown away by the amount of choice, and small differences between all the recorders. I have put together this list which will not only show you the best options out there, and what they can do, but help you decide which is the best for you. Just because one might do a couple more things from another doesn't necessarily mean it's the right one for you and your specific needs.
A big thing people need to remember is most of the options below need a computer in order to record. The computer has to have pretty modern specs as well, and can get very expensive if you have to buy one specifically for this task. The options below include many that need computers and a few that do not (last two). I will also be talking about which ones can, and which ones can not do live streaming.
Just a final note before we get into the gaming recorders, all the recorders are basically normal HD PVR's. They are marketed at video game consoles like the PS3, PS4, Xbox 360, Xbox One, Wii etc, but can be used to record pretty much anything. You can use them to screen capture your computer, your iPad, your Android phone, pretty much anything that can plug into a monitor, can plug into this first, and use it as a screen recorder.
Although, you may need special cables that are not included in the box to record devices such as Apple iPad or older devices etc. You should be able to use some of these to act as a VHS to DVD converter too for any old tapes you want to make digital. They must have the old component cable connections, however. The only problem you will have is some devices have copyright protection built in.
The PS3, for example, doesn't let you record through HDMI which is a huge downside. Near the end, I list ways around this, and devices you can buy to record with the PS3, which I am currently using for my footage. Also, please make sure to check the links provided to see more detail and exact specifications for each game capture device.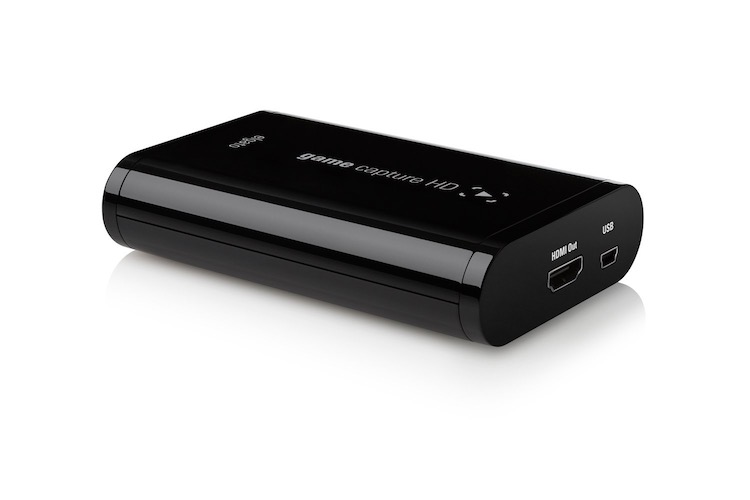 I am starting off with what I would consider the most popular game capture device of all time. Pretty much every major YouTube gaming channel uses one of these. They are small, record nice quality footage, and have great software. Elgato was a software company before getting into the actual devices, so it is no wonder why their software is the best out there. Some other pros are you can stream to Twitch or YouTube, no power supply need, and can hook up to virtually all systems to record footage.
They can record anything from 480p all the way up to 1080p. They can also use HDMI or component in order to record. That gives the Elgato Game Capture HD
a HUGE advantage when it comes to recording. Probably the biggest difference between this and others is the software. You obviously don't want to be recording all the time since that will take up a ton of space on your hard drive. What they have done is added a special feature that allows you to play without recording, and if something crazy happens you can go back and start recording. It's really cool, it's like going back in time so you never miss a moment. Obviously, this is huge for video game recordings. I can not count the times something awesome has happened and I missed it since I wasn't recording.
Some major downsides are they must use a computer at all times to record. There really isn't anyway around this. If you do not have a computer right beside your system, or can move one that you already own, you are going to have to buy one. The cost of this device plus a compatible computer becomes expensive.
Specifications of EXACTLY what you need in order to use this device right from Elgato's site. As you can see, it doesn't need a NASA level super computer to run, but it can't be just any old computer you have laying around.
Mac:
• OS X 10.7, 10.8 or later for version 1.x of Elgato Game Capture HD software.
• OS X 10.9 or later for version 2.0 (or later) of Elgato Game Capture HD software.
• 2 Ghz (or higher, before Turbo Boost) Intel Core 2 Duo CPU, or 2 Ghz (or higher, before Turbo Boost) multi-core i3, i5 or i7 CPU
• 4GB Total Installed RAM (or higher)
• Built-in USB 2.0 port

Windows:
• Either Windows 7, Windows 8, or later for version 1.x of Elgato Game Capture HD software.
• Also, Windows 7 Service Pack 1 (SP1), Windows 8, or later for version 2.0 (or later) of Elgato Game Capture HD software.
• 2 Ghz (or higher, before any boost or burst mode) dual core CPU, or 2 Ghz (or higher, before Turbo Boost) multi-core i3, i5 or i7 CPU
• Sound card (if your laptop can play sound, then it meets this requirement)
• 4GB Total Installed RAM (or higher)
• Built-in USB 2.0 port
Devices it can record: PC, Mac, Xbox 360, Xbox One, PS3, PS4, Wii, Wii U, even old systems like PS1, PS2, NES, Atari, anything you can think of.
You can buy the Elgato Game Capture HD
on Amazon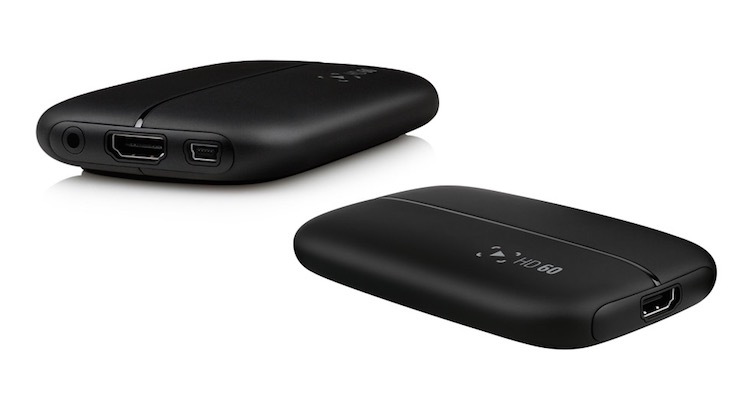 VERY similar to the regular Elgato Game Capture device listed above, but with a few differences. Everything is the same as the old one, so I am only going to go over the new features that it offers. Number one is it records at 60fps, hence the name, HD 60. For regular recording, I would say it doesn't matter, but for game recordings it will make a difference. How big of a difference is debatable, but your footage will look smoother and sharper when movement is going on. YouTube recently allowed users to upload video at 60fps making a device like this one a lot more enticing. It's also smaller and lighter which doesn't really matter since it will just be sitting, but still nice if you are moving it around a lot.
Now with all pros there is are always some cons. The biggest con is it only has HDMI input. This kills being able to record anything that doesn't output HDMI. Only modern devices use HDMI making anything old unable to record from. A bigger problem with this is the PS3 and other HDMI copyright protected devices. You can not directly record them without buying addition devices making things a real pain. However, most new devices use HDMI, and companies have realized how stupid it is to put content blocks on HDMI outputs making most future products work fine. Sony, for example, turned off the HDMI blocking for the PS4.
Devices it can record: PC, Mac, Xbox 360, Xbox One, PS4, maybe Wii and Wii U. Virtually anything with HDMI output only.
You can buy the Elgato Game Capture HD60
on Amazon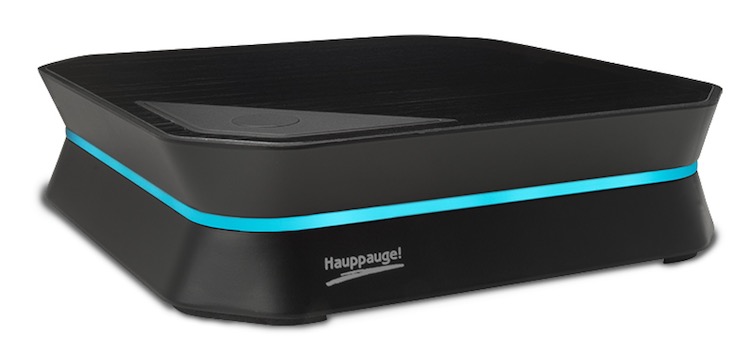 Hauppauge has a few models of almost all the same thing with small differences between them. They are seriously such small differences I had a hard time finding them. Like I did with the Elgato devices, I will talk about the main stuff here, and only the differences with the others. They all look the same, only differences visually is the backs where the inputs are.
Much bigger than the Elgato devices, but also much smaller than the original PVRs. It has a button on top of the device for easy recording. Instead of having to go to your computer and press record, you can just press the button on top of the device. This may or may not be useful to you depending on where you setup your device. For me, I set up my PVR right next to the TV and gaming system, so having to get out of my chair, walk all the way over to the TV, and press the button on the device isn't as convenient as they make it seem.
However, it also has optical audio plus IR blaster to control your cable or satellite set top box. That is definitely a cool feature if you want to record TV shows. Some other good things about this device is you can record pretty much anything. Comes with many cables to allow you to do this. Does not come with PS3 or Xbox gaming cables. However, like I have mentioned, PS3 can not be recorded with HDMI, so that may be a problem. If you have the component cables to your system this won't be an issue. Also, has a cool shape and blue line that goes around the device that looks pretty nice. Can live stream to Twitch etc also. Does basically everything you could want.
The biggest con, in my opinion, is the software. It's not bad per se, but it could be refined a bit more and it's only for PC. It does everything you would want it to do and gives you a lot of control, but doesn't seem as user friendly as Elgato's, and lacks some features. You can edit your footage in the same program you record in which is nice. This is great for people starting out, but if you are planing on becoming the next YouTube star, getting use to pro software should be something you learn anyways.
It also takes a big brick style power supply. If you didn't realize already, just like the Elgato you need a computer to use it. Unfortunately, if you are a Mac user you are screwed. Not because it's impossible to use this device, but because they are dicks and charge you more money for compatible software.
Here are the requirements from their site. Similar to the Elgato's basically, but needs a bit less power.
Laptop or desktop PC with 3.0 GHz single core or 2.0 GHz multi-core processor
Microsoft® Windows® 8, 7 or Vista (32 or 64-bit), or Windows XP Service Pack 3
HD PVR 2 GE Plus includes HDPVRCapture.com application which runs on Mac OSX 10.7 / 10.8 ( Intel 32/64bit only, no PPC support)
TV set with HDMI input
1 GB memory recommended
Graphics card with 256 MB memory
Sound card
220 MB free hard disk space
CD-ROM drive (for software installation)
Devices it can record: PC, Mac, PS3, Xbox 360, Xbox One, PS4, Wii, Wii U, even old systems like PS1, PS2, NES, Atari, virtually anything you can think of.
You can buy the Hauppauge HD PVR 2
on Amazon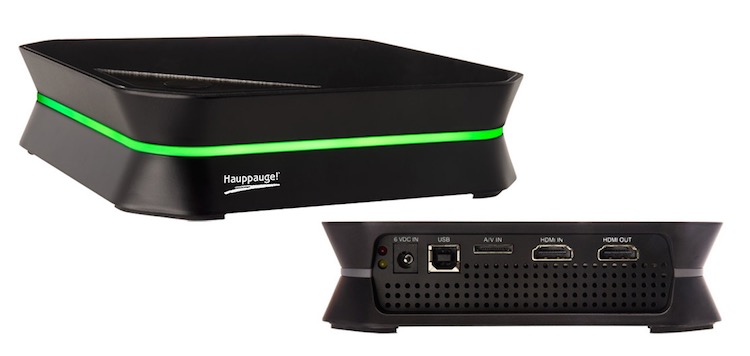 Super similar to the one above, but can also record your face at the same time, according to them. I don't see why the other versions can't do that as well, however. It doesn't have an optical audio and 5.1 channel sound like the normal version can do. Nor does it have an IR blaster. It does include the PS3 and Xbox cables. That seems to be the main difference in allowing them to call this the "Gaming Edition". Again, still no Mac support. Also, I should note, you don't really need the Xbox cables as you can just use HDMI. Same for PS3 if you have the splitter.
You can buy the Hauppauge HD PVR 2 Gaming Edition
on Amazon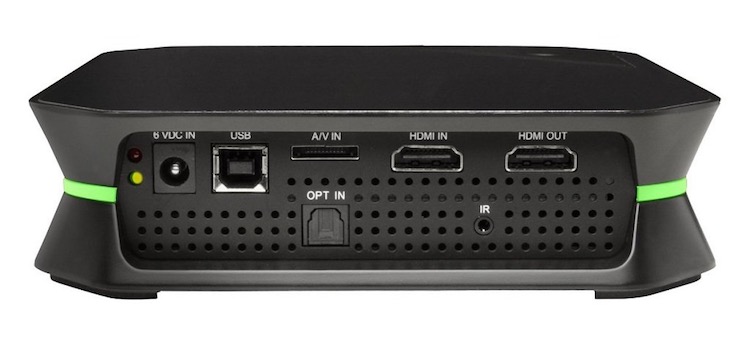 Has Mac support and optical audio plus input. It's almost offensive to me that they offer three separate products that are basically all the same with the only main differences being included cables and software. Not only that, but the Mac software can only record. It can not stream, edit, or publish to the internet like the Windows version can. All the Hauppauge HD PVR systems do everything well, but the lack of Mac software, multiple systems doing basically the same things, and not the world's greatest recording software is no wonder why the Elgato is most peoples first choice.
You can buy the Hauppauge HD PVR 2 Gaming Edition Plus
on Amazon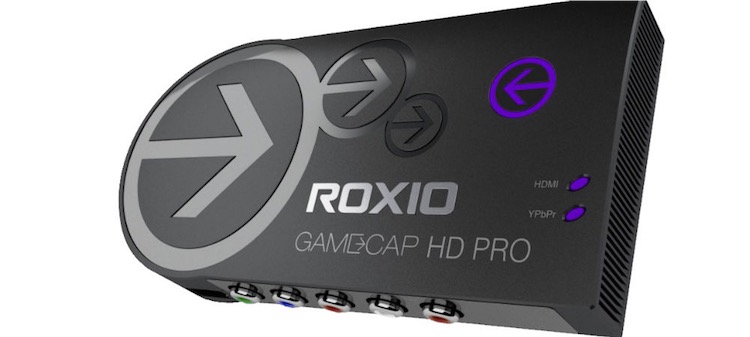 Like the others, it can do live streaming, record up to 1080, has lots of cables to record anything you want, but needs a computer… This one looks pretty cool too. Not as sleek as the others, but I'm still liking the design. This one also doesn't work with Mac, which is a shame. Doesn't need an external power source either which is always good. I like that it has the component cables and HDMI inputs right on the device itself. Makes it easy to plug anything you want into it without needing any additional cables. The software seems easy enough to use and is very straight forward. It's also one of the cheaper options which is a big plus if you are just getting into the game recording scene.
On paper, it has a lot of pros, but a lot of real owners are giving it not the best reviews. Things like the quality isn't the greatest and lack of cables even though it says it comes with all that you will need. Other comments like when it works it's great, but it doesn't always work etc. Lot's of mixed reviews it seems.
Minimum System Requirements from their site:
Microsoft Windows® 8, 7, Vista™ SP2, XP (SP3 for 32 bit & SP2 for 64 bit), Intel® Core 2 Duo Processor 1.8 GHz or AMD Athlon x2 64 2.0 GHz, 2GB RAM
Dual Core 2.3 GHz above is recommended for 1080 30p/60i recording
The product is also Windows 8 ready
DirectX® 9.0c compatible graphics card or higher, sound card
2GB free hard drive space for installation. 10+ GB free recommended for video recording
Windows Media Player 11 or higher
Internet explorer 7 or 8
Internet connection required for capture, live streaming, registration, product updates and tutorials. Any Internet charges are the user's responsibility
Internet upload speed for Live Streaming: 1.5 Mbps. 2.5 Mbps above is recommended
720p live stream requires at least 4.5 Mbps internet upload speed
One available USB 2.0 port
Devices it can record: PC, Mac, PS3, Xbox 360, Xbox One, PS4, Wii, Wii U, even old systems like PS1, PS2, NES, Atari, virtually anything you can think of.
You can buy the Roxio Game Capture HD PRO
on Amazon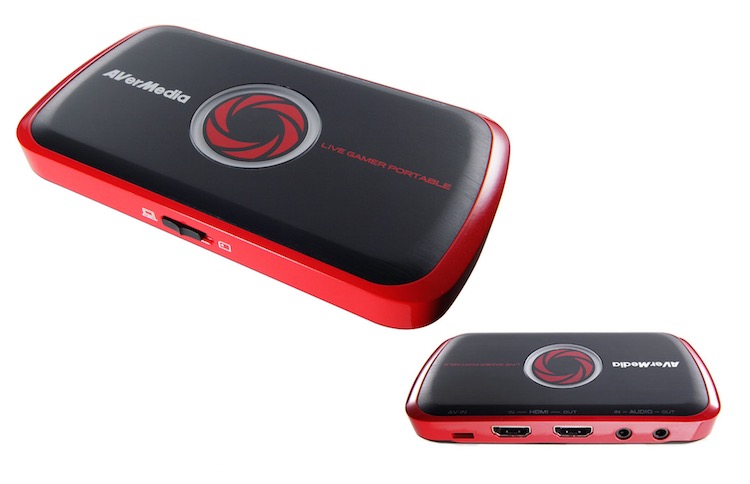 Right off the bat, the best thing about this device is it doesn't need a computer to record! This PVR is the definition of simplicity. Only a few inputs and outputs and that's it. It looks pretty cool too. The whole point of this one is portability. You record at your house today, and maybe you record at your friends house tomorrow. This is where having a device being small and light actually matters. The way it works is with an SD card. You put and SD card inside, plug in all the cables, and just hit the record button on top. Can't get much simpler than that.
It can also be hooked up to a computer to live stream or for more options. It has audio in and out to allow you to hook a microphone up and record your voice. Great for tutorials or recording your reactions live. Like all the devices on this list, it can go up to 1080p and comes with software. The software is pretty nice looking too, and just like the rest of the device, very easy to use. Recently, it became compatible with recording with a Mac as well.
It can also record at 60fps like the Elgato HD 60, but only to a max of 720p resolution. They try to trick you in a lot of their ads saying it can do 60fps at 1080, but they mean it can take in that quality, however, ONLY record at 30fps at 1080. It does offer a max video bit rate of 60Mbps which is quite impressive for something that is meant to be portable. Most of the other recorders are more like 15-30Mbps.
When you press the button on top to record it lights up to let you know it's working. It goes blue when hooked up to a PC and red when using the SD card. Both look nice when it's plugged in. The ring flashes for when it's recording or streaming. It can only stream when hooked up to a computer as it doesn't have WiFi or anything to connect to the internet.
My big problem with this is it takes SD cards. The SD cards must be in FAT32 format also. Unless you are a photographer, you probably don't have SD cards just laying around to use and will need to buy some. I have heard the cables it comes with are very short and will probably need to be replaced with longer ones. Also, it has portable in the name and is really meant for game parties etc. If you have a computer you can use, and do not plan on moving your PVR, I would stick with one of the devices above.
Devices it can record: PC, Mac, PS3, Xbox 360, Xbox One, PS4, Wii, Wii U.
You can buy the AVerMedia Live Gamer Portable
on Amazon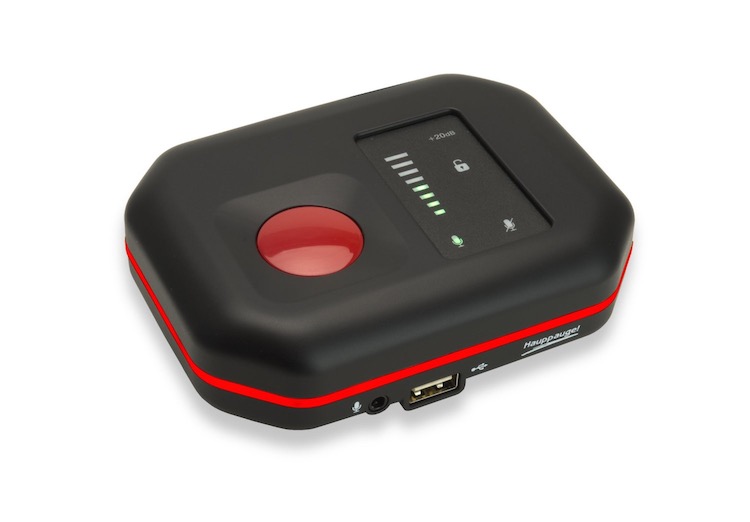 Almost identical to the Live Gamer Portable as you don't need a computer for it to work! Even better is it takes a basic USB stick to record! Full 1080p, no computer, audio in to record your voice, no power supply, large easy to see recording button on top, and a lot of other pros about it. It also has Hauppauge software to allow you to change settings or live stream. It looks much cheaper than the others, being made of the cheapest plastic, but is more robust than you would think. The little rectangle pad next to the red button is actually a touch sensitive "screen" that allows you to raise or lower your mic, block mic, or lock settings in place for next time. If the mic is too low, there is a little +20db in the top right corner which will make it just a bit louder.
Comes with all the cables to work with any system as well. Even includes a special PS3 cable since it can't use HDMI. It's also very small. So small it can fit in the palm of your hand. Just as easy to use as the Live Gamer Portable with one button record and no PC needed. When hooked up to a computer, it can live stream, but by itself it can not.
A con is it only has mic input and no mic output. If you plan on recording PC games, and your monitor doesn't have speakers built-in, there is no way to output the sound. It will still record the sound, but you won't be able to hear it. For regular gaming systems, this won't be an issue. It also uses Hauppauge software which is alright, but no Mac support.
If you would like to learn more, in a much more detailed review about this product, and why I bought it, check out the Hauppauge HD PVR Rocket
 review I made.
Devices it can record: PC, Mac, PS3, Xbox 360, Xbox One, PS4, Wii, Wii U.
You can buy the Hauppauge HD PVR Rocket
on Amazon
How To Bypass HDCP For PS3
HDCP is the copyright protection built into the PS3, stopping you from being able to record through HDMI. It is extremely annoying as component cable footage just doesn't look as good and you know it can be better if it wasn't for this block on HDMI. The way to get around this is by buying a HDMI splitter. This tricks the system into thinking it's going to a device that isn't trying to record it. The PS4 released with the HDCP block as well, but didn't last for long as users were extremely upset forcing Sony to unblock it with a software update.
Unfortunately, in the PS3, it was hardware blocked, and no software update can change that. There are a ton of splitters out there, but not many actually bypass the block. I have only heard of certain ones that can do it. I bought the ViewHD 2 Port 1×2 Powered HDMI Mini Splitter
 and everything worked perfectly. Recording with HDMI with no issues anymore. If looking for a splitter I have heard it must be HDMI 1.3 and not 1.4 or anything else. There are many forums on the internet talking about different splitters that will work to unblock HDMI too.
A couple things to note is a splitter can only output the same thing. So if your TV is 720p and you want to record at 1080p, you can not. It will always go to whatever the lowest output device is. Also, even if you don't have a PS3, or care about HDCP, I still recommend getting a splitter, especially for the recorders that don't use a computer. There is usually a slight delay when recording footage which can make playing the game feel weird at times. The splitter will allow you to play the game just like normal from one HDMI and record with the other. This allows you to play with no delay and still have the quality footage you want.
Which to buy?
These are my top gaming PVR recorders, at the moment, that are perfect for people just looking to show off a couple clips to the most advanced YouTube gaming channels. Which one to buy is dependant on your situation. For me, I do not have a computer near my system, I have a huge 27" Apple iMac which I am not moving, and my only PC's are too old to meet most of the software requirements. It was a pretty easy choice between the AVerMedia Live Gamer Portable
 or the Hauppauge HD PVR Rocket
since they didn't need computers to record. In the end I went with the Hauppauge HD PVR Rocket
due to the good reviews, cheaper price, and only needing a USB stick.
If you check out my YouTube channel (of course Subscribe) all recent videos have been recorded with it and the quality seems very good. I do edit my videos to look better, but the one below only has a tiny bit of sharpening and color corrections (because GT6 doesn't look as good not because the PVR messes it up) and is the closest to stock footage. Only problem I have found, the sound to be super quiet once I view the footage on my computer, but it's easy enough to raise once in video editing software.
If you do have a computer you can use, and want the very best possible footage, I recommend the Elgato Game Capture HD60
. The Elgato just does everything great, and this new HD 60 version keeps you up to date with being able to record at 60fps. All the reviews from people seem to be very positive saying that it always works while many of the others are hit or miss. Honestly, they all do the same thing and work very similar with small differences in-between. Don't forget to factor in the price before deciding and the reviews on each of their Amazon pages before you decide.
If you plan on making a few videos now, and growing to become much bigger in the future, it's probably best to spend the extra cash on the Elgato, in my opinion. That way you already have everything set up for later and get to have lot's of practice with it when you are just starting out. Makes things easier down the road not having to learn new things or change your setup. Leave a comment on which one you use!