Over the years gaming manufactures have released crazier and crazier bundles. However, this $50,000 Gran Turismo Sport bundle is the craziest I have seen yet. Not only does it come with a bunch of cool accessories, but they actually give you a real car!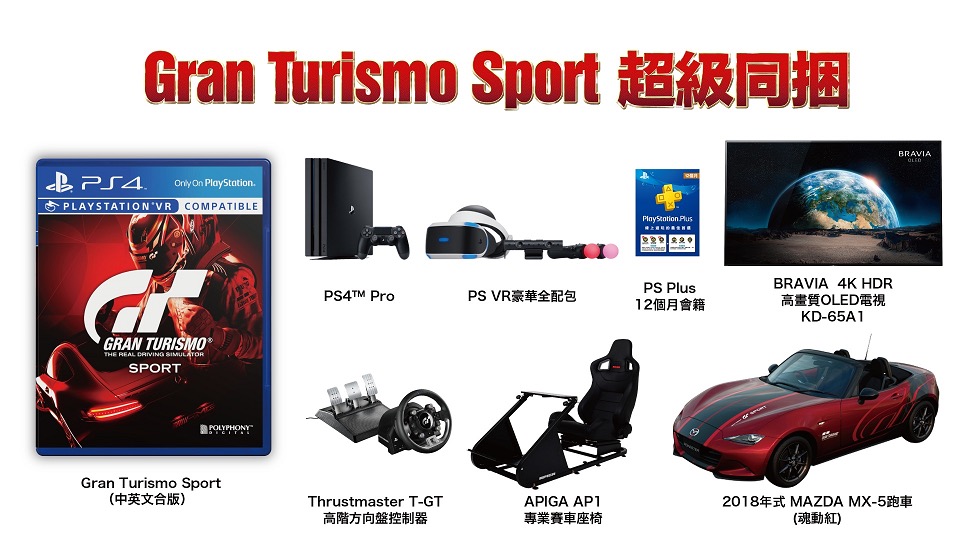 Sony Interactive Entertainment Taiwan released a Gran Turismo Sport bundle that comes with some pretty cool items. The items are GT Sport video game, PS4 Pro, PSVR headset, PlayStation Move controllers, PlayStation Camera, a Thurstmaser T-GT steering wheel, an Apiga AP1 racing chair, a Bravia 4K HDR TV, 12 months of PS Plus, and a real 2018 Mazda MX-5!
All of the accessory items make this one of the ultimate bundles as is, but the car takes things to a new level. You may be thinking out of all the cars in the world to give away why a MX-5? Think back to previous Gran Turismo games and just think about how many Miatas were in those games. Gran Turismo loves the Miata and it is the perfect car to come with this bundle. The Mazda MX-5 is also a special GT Sport edition. It features "soul moving red paint" and a special GT Sport edition racing livery. The total of this bundle, including the car, works out to $46,600 US.
By now, I assume you are either saying "omg, this is so stupid", or "how the hell do I buy this?". I completely understand with each side, but it doesn't matter anyway since they are only making one bundle. Yes, that means even if you have the money you can not get it. I am sure so many of you are disappointed…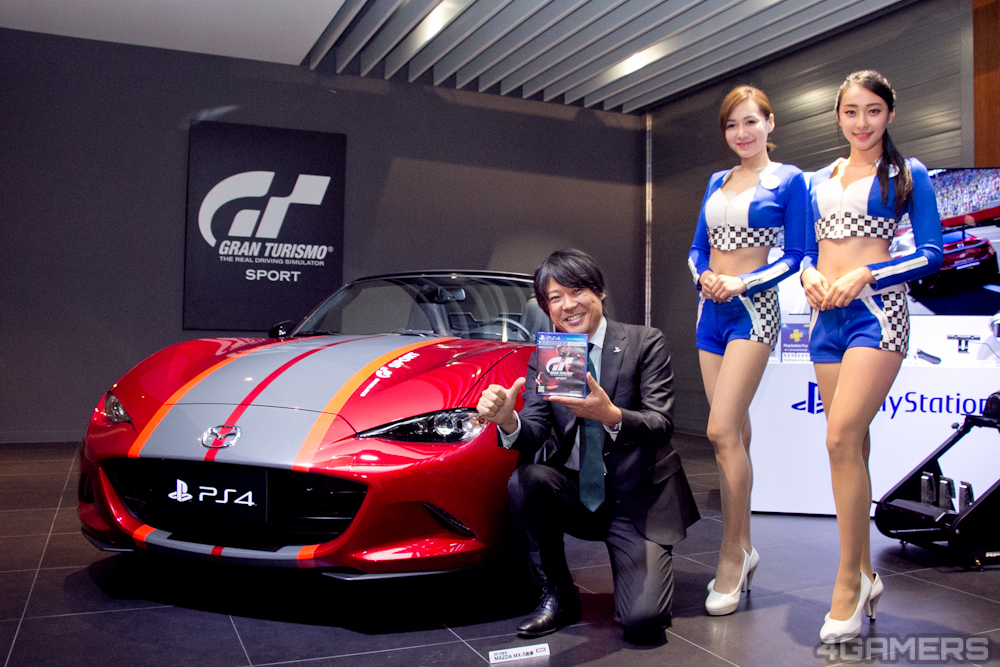 At first when I saw this GT Sport bundle I thought it was insane until I realized I should of bought it. I am not joking when I say that, either. For those of you who don't know, I live in Canada and this bundle is actually cheaper than buying everything separately. It would of actually been a deal. Not to mention the extreme rarity of the collection. I am sure it will be worth a fortune in the future. It has been bought, so too late now, but I will be ready with a stack of cash for the next one.
However, what do you think? Is this bundle way too insane, you wish you bought it, or should they do more crazy bundles? Leave a comment below to share your thoughts. You can't possibly read a story like this and not have something to say.