Drag Tune Review
Accleration -

98%

Top Speed -

94%

Wins -

96%

Cool factor -

80%
This is for 1/4 drag racing. The Nissan GT-R NISMO '14 is an insane car. Basically a Nissan GTR made into an insane beast. I already had a drag tune for the Nissan GT Black Edition and figured it would be awesome to make one for this car as well. Not sure which version is faster for drag as they are both very quick. I suggest you take one and your friend takes the other then drag each other a few times and see who wins. The 4WD matched with massive amount of horsepower is the perfect combo for a drag monster. I still love looking at this car too. As you can see mine is all black with the touch of red going all around which just looks epic. Start in 1st while holding NOS and shift at the redline for all the other gears.
I have been drag racing with this NISMO all of yesterday online and never lost once. I was in a full lobby against lots of Black Editions, McLaren 12C's, Skyline R34, you name it I would destroy them. A ton of new people coming in and again beating them easily. Very impressed with this tune.
TOP GEAR actually said Nismo GT-R to be fastest Nissan EVER! "This special Nismo GT-R will lap the Nürburgring in under 7m 18s, comfortably eclipsing the current car's lap record, and moving it further to the top of the unofficial King of the 'Ring table" – Top Gear
If you like the Skyline (who doesn't?) the Team Shmo Store has a great new design Saying "Godzilla" with a GT-R R35 coming through.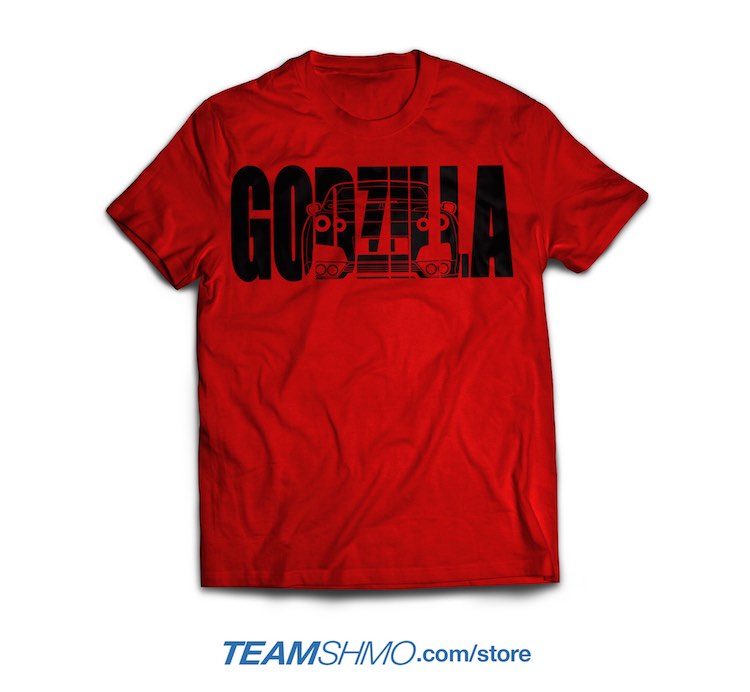 | | |
| --- | --- |
| Car | Nissan GT-R NISMO '14 |
| Drivetrain | 4WD |
| Horsepower | 1170HP/7800rpm |
| Torque | 797.9 ft-lb/7300rpm |
| Weight | 1378 kg |
| Miles | 41.6 |
| Performance Points | 697 |
PARTS
Best of all parts including racing brakes and spoiler. Racing soft tires. Optional nitrous.
BODY/CHASSIS
| | |
| --- | --- |
| NOS | 50% |
| Downforce | lowest for both |
| Weight Balance | 0/0 |
| Power Limiter | 100% |
TRANSMISSION
Set it final to 3.100, top speed to 155mph, gears, and then final again to 2.500
| | |
| --- | --- |
| 1st | 4.265 |
| 2nd | 3.045 |
| 3rd | 2.342 |
| 4th | 1.830 |
| 5th | 1.496 |
| 6th | 1.253 |
| Final | 2.500 |
| Top Speed | 155mph(250kmph) |
LIMITED SLIP DIFFERENTIAL
| | | |
| --- | --- | --- |
| | FRONT | REAR |
| Initial | 60 | 60 |
| Accel | 60 | 60 |
| Braking | 5 | 5 |
TORQUE SPLIT
| | | |
| --- | --- | --- |
| | FRONT | REAR |
| Front Rear | 50 | 50 |
SUSPENSION
| | | |
| --- | --- | --- |
| | FRONT | REAR |
| Ride Height | 75 | 100 |
| Spring Rate | 31.89 | 6.88 |
| Compression | 10 | 1 |
| Extension | 2 | 9 |
| Anti-Roll | 2 | 2 |
| Camber | 0.0 | 0.0 |
| Toe | 0.00 | 0.00 |
BRAKES
| | | |
| --- | --- | --- |
| | FRONT | REAR |
| Brake Balance | 3 | 5 |