Many people love the R34 (including me) and wanted a GT6 drag tune for it. Well here it is! If you are looking for a R34 race tune I have one also. It's 4WD and a Skyline. Even without a tune it's crazy fast. However, with a tune it's mind melting quick. I don't think it's as fast as a Black Edition GTR, but that is to be expected since it has much less power. I get right around that 8 second mark for 1/4 mile. There are many types of R34, but I went with this one for a few reasons. Number one is I already owned it, but also because I have a race tune for it and the car weights lighter than all the other R34's which hopefully helps it out. Any edge is a good edge to have. Can be Nos or no Nos. With Nos start in 1 and shift at the redline. Shift at the redline up until about 4th than shift a little bit before for quickest times. Play around with it and see what suits you best. Even without Nos it's same style. Tune by Alex Matadeen
If you like the Skyline (who doesn't?) the Team Shmo Store has a great new design Saying "Godzilla" with a R34 coming through.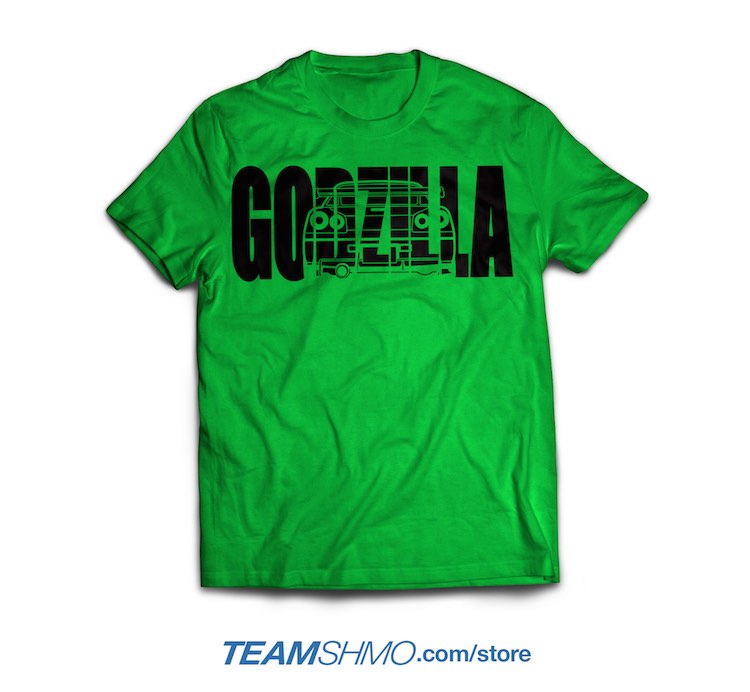 | | |
| --- | --- |
| Car | Nissan SKYLINE GT-R (R34) '99 |
| Drivetrain | 4WD |
| Horsepower | 940HP/6600rpm |
| Torque | 795.7 ft-lb/5800rpm |
| Weight | 1232 kg |
| Miles | 54.6 |
| Performance Points | 642 |
PARTS
Best of all parts including racing brakes and optional spoiler for looks set to the lowest. Racing soft tires and nitrous. STAGE 2 TURBO for even more hp.
BODY/CHASSIS
| | |
| --- | --- |
| Nos |  70% |
| Downforce | 0/100 |
| Weight Balance | 0/0 |
| Power Limiter | 100% |
TRANSMISSION
Set it final to 3.100, top speed, gears, and final again to 2.000
| | |
| --- | --- |
| 1st | 5.222 |
| 2nd | 4.133 |
| 3rd | 3.344 |
| 4th | 2.739 |
| 5th | 2.291 |
| 6th | 1.943 |
| Final | 2.000 |
| Top Speed | 124mph(200kmph) |
LIMITED SLIP DIFFERENTIAL
| | | |
| --- | --- | --- |
| | FRONT | REAR |
| Initial | 60 | 60 |
| Accel | 60 | 60 |
| Braking | 5 | 5 |
TORQUE SPLIT
| | | |
| --- | --- | --- |
| | FRONT | REAR |
| Front Rear | 50 | 50 |
SUSPENSION
| | | |
| --- | --- | --- |
| | FRONT | REAR |
| Ride Height | 80 | 80 |
| Spring Rate | 13.02 | 10.62 |
| Compression | 10 | 10 |
| Extension | 10 | 10 |
| Anti-Roll | 7 | 7 |
| Camber | 0 | 0 |
| Toe | 0 | 0 |
BRAKES
| | | |
| --- | --- | --- |
| | FRONT | REAR |
| Brake Balance | 3 | 3 |