Another month, another update to GT Sport! This one is a good one that brings many new cars, and tracks. There is actually a total of nine new cars and one new track. The update is also fairly large to accommodate everything at 2.56GB.
New Cars
There are some excellent new cars in this update. Seriously, take a look at the list below. It has race cars like the Honda EPSON NSX, classic cars like the Jaguar E-Type, and just awesome cars like the Zonda R and Subaru 22B. I am positive there is a car everyone can enjoy in this update. Of course, these cars are upgraded to look amazing on the PS4, unlike some of them did on the PS3. No more jagged edges anymore, thankfully.
Ferrari GTO '84
Pagani Zonda R '09
Maserati GranTurismo S '08
Honda EPSON NSX '08
Lexus PETRONAS TOM'S SC430 '08
Nissan XANAVI NISMO GT-R '08
MINI Cooper S '05
Jaguar E-type Coupé '61
Subaru Impreza 22B-STi Version '98
New Track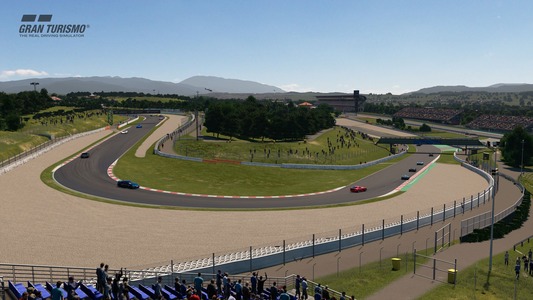 The new track is called, Circuit de Barcelona-Catalunya, and it is close to Barcelona, Spain. It was originally made for the 1991 Barcelona Olympics, and is now used to host various F1 events as well as many other races.
In real life there are a few layouts to this track, but it seems they are only bringing one to GT Sport. Possibly more variants will come in the future, but you can't really complain about new tracks being added.
GT League and more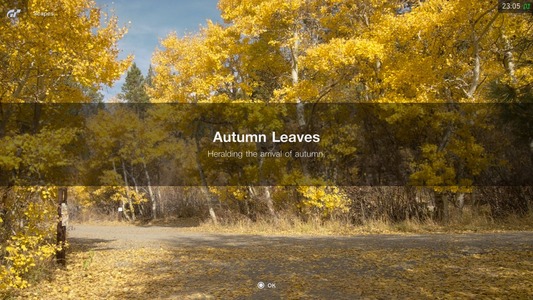 There are two new events called the MINI Challenge (Beginner League), and the X2014 Nations Cup (Professional League).
Fuji International Speedway is now joining the "Circuit Experience"
Scapes is now receiving a "Autumn Leaves" area, which is perfect for Fall. You will be able to get some very seasonal appropriate shots. I can already see the Jaguar E-Type looking amazing there.