Famous car design shop, Zagato, has unveiled their new Vision Gran Turismo! It is called the Iso Rivolta Zagato Vision Gran Turismo, and will be available in Gran Turismo Sport. Gran Turismo fans have been waiting since Gran Turismo 6 to see what Vision Gran Turismo concept car Zagato would make, and finally it is here.
Zagato actually teased this car since August, but never revealed the entire car. However, by just the small portions they showed before you could tell it was going to look amazing.
Il nostro GRAZIE ad Andrea Zagato per la #IsoRivolta #VisionGranTurismo @quattroruote @Cavicchi4R @Zagato_Milano #hypercar #ConceptCar pic.twitter.com/vhSclvb219

— isomillennium (@isofriends) August 31, 2017
The Iso Rivolta Zagato VGT will be available to see at the Tokyo Motor Show, or soon able to "drive" in GT Sport. The rendering photos of this car look pretty amazing, but I'm sure it looks stunning in real life. It looks like it could be a real life hyper car from the future. Lots of smooth lines, big vents, and sharp edges.
History
Iso Rivolta was originally a gran touring coupe from the 1960s. The engine they used was a GM 327-cubic-inch V8 from a Corvette. That car was originally designed by Bertone, but has now been overhauled by Zagato. They totally changed the idea of a GT car and decided to make it more race car focused. This makes more sense since it will be competing against many other futuristic VGT race cars.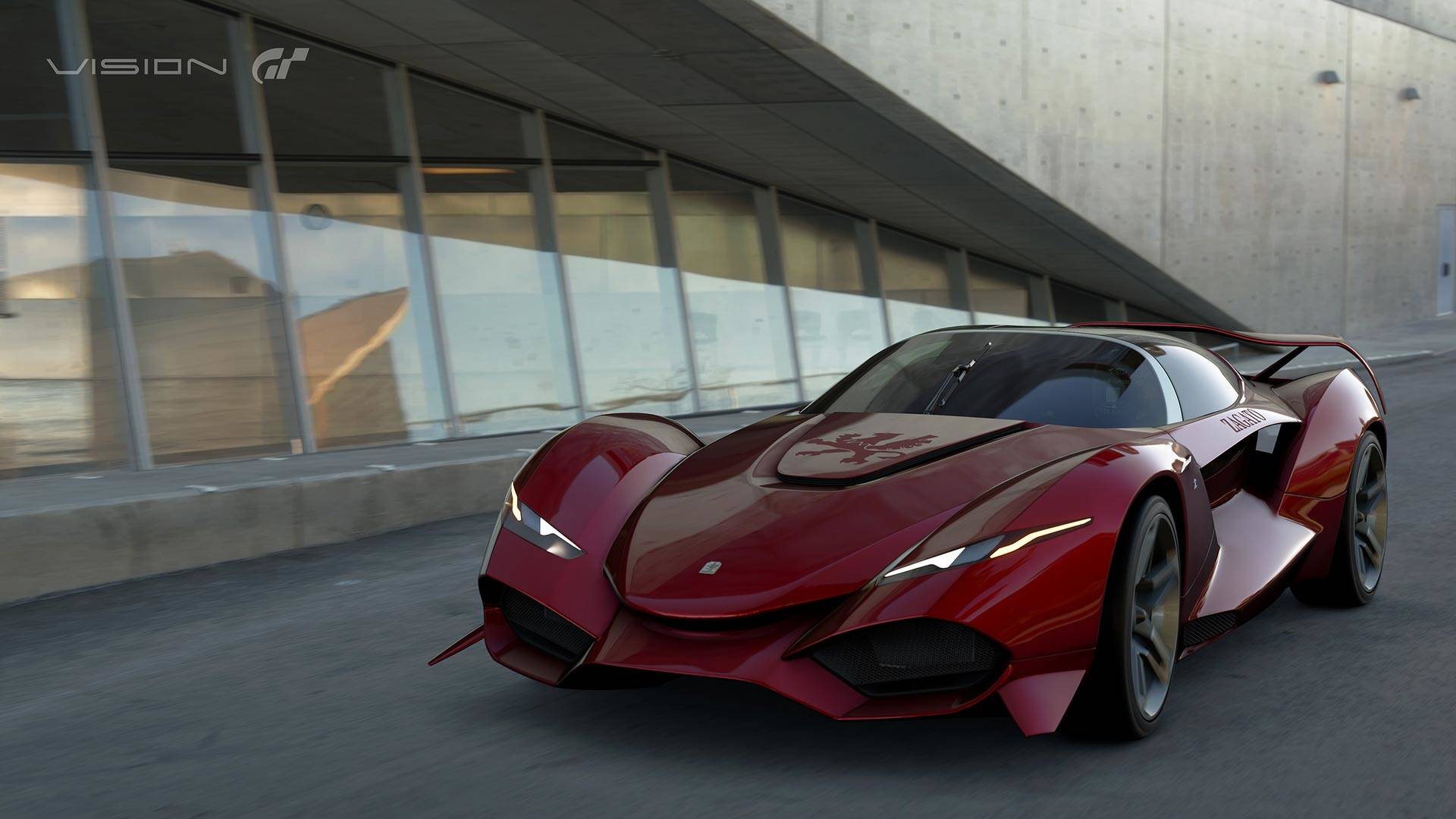 Gran Turismo creator, Kazunori Yamauchi, had this to say about the new Zagato VGT:
It is a design that has grit, but is still beautiful. I think that's what really makes the IsoRivolta Vision Gran Turismo a Zagato. It carries the heritage of the brand with design cues such as the double bubble roof, dual humps that are signature to the Milan design house.
Specs
Since it is based on the previous car it will use a Callaway-tuned 6.2L V8 from a Corvette. The engine will also be twin-turboed, and have an insane 997hp! To make it as quick as possible they will be pairing that with a 10-speed automatic transmission. All those gears and all that power is said to allow the Iso Rivolta Zagato VGT to go from 0-60mph in 2.7 seconds with a top speed of 227mph (365 kph). Also, it only weighs 2489lbs (1129kg) making this an extremely light car for the power. The craziest part, to me, is it will do all this and is still be rear-wheel-drive. The aerodynamics must be amazing to keep the car planted to the ground at all times.
The car looks amazing, but the most interesting part of this story is Zagato is actually looking to make a few of these for real life. Zagato says they want to build 3-5 units of their new concept car. Not sure if it will ever be street legal, but I would love to see someone driving it down the street one day. As for the price, they haven't revealed how much it will cost to buy, but I would imagine 2-3 million.