Today, at the PlayStation Paris Games Week Press Conference we got some big Gran Turismo and PS4 news. A new game called "Gran Turismo Sport" (GT Sport) will be coming to the PlayStation 4 and is currently in development now. The Gran Turismo franchise are doing basically what Forza Motorsport did with Forza Horizons. Only instead of making a game that is more arcade like, Gran Turismo Sport will go in the opposite direction and be even more of a realistic driving sim.
According to PlayStation, GT Sport will be an online racing series based off of the Gran Turismo franchise.
Building on its legacy as the most realistic and accessible driving simulator, GT Sport has partnered with the FIA to push the boundaries of racing games. In addition to everything you'd expect from a GT, the team at Polyphony and the FIA are introducing an online racing series that will be recognized alongside real world motor racing by the FIA.
To me, it's looking like this game will be basically a GT7 Prologue where drivers can race each other online. We should know more information soon and I will update this article with anything new. The game is said to be released in beta come early 2016, which is only a couple of months away. Here is the trailer.
As you can see in the video, there are many new cars such as the Mercedes Benz AMG GT and the spectacular Lamborghini Veneno. In typical Gran Turismo fashion, the graphics also look spectacular, as well as, the interiors looking amazing.
The trailer also shows "representing your country" making me think the game will be almost an expansion on GT Academy. Normally, it is just certain regions who get to compete, but now, it's looking like GT Sport will be open to much more of the world. All I know is get your racing wheel ready because 2016 is going to be awesome for racing fans!
Below is possibly the cover art for the game taken from PlayStation's Twitter.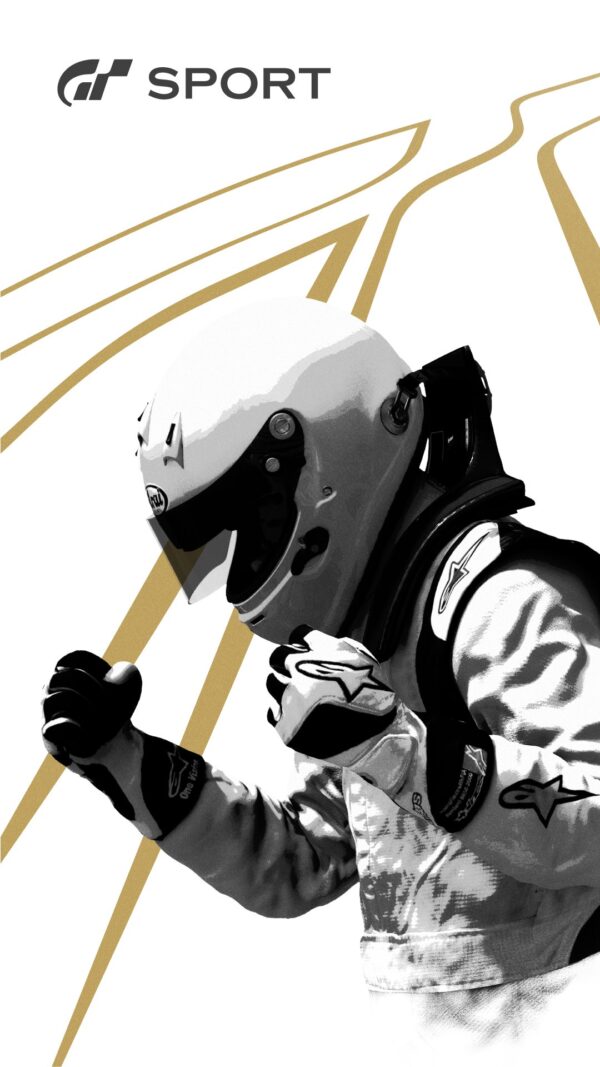 UPDATE: GT Sport is confirmed to work with Sony's VR headset "PlayStation VR". This is going to be amazing and you can bet if GT Sport has VR support that Gran Turismo 7 will also be VR compatible.
Gran Turismo Sport will be compatible with PlayStation VR. #PlayStationPGW

— PlayStation (@PlayStation) October 27, 2015
UPDATE 2: CEO Polyphony Digital and producer of the Gran Turismo series Kazunori Yamauchi said:
Within Gran Turismo Sport, there is going to be two flagship FiA championships running simultaneously throughout the year
Anyone who wants to race for their country will race in the Nations Cup, however, if you want to race with your favorite car manufacture instead, you will race in the Manufacture Fan Cup. The winners of each league will be rewarded with trophies at the end of the year right next to real life race car drivers, at the FIA prize giving ceremony. This will also be the first time in history where video game racing drivers will earn the same respect as real life race car drivers.
UPDATE 3: "Early 2016" will actually mean Spring 2016, meaning sometime between March and April.
UPDATE 4: New Gran Turismo Sport website says it will have basically improved everything.
That Gran Turismo SPORT will feature highly evolved graphics and sound quality, not to mention a totally revamped physics engine,
should come as no surprise. The true beauty of Gran Turismo SPORT goes much deeper, as it will forever change
the way driving games are seen. It will redefine the very definition of "gaming" and "motorsports."
Also, this quote talks about being able to play or watch from the sidelines. I am not sure if that means a B-Spec like option or just general watching. It does mention watch as a fan and we know it supports VR. I think it would be epic if they let players sit in the stands and actually watch the race in VR. It would be as if you were actually at a race in real life.
Two FIA online championships will be featured in Gran Turismo SPORT.
What makes these new series special is that the gamer has the option of either playing or simply spectating to take
in the motorsports experience as a fan. In the Nations Cup series, players can either drive for their home country
or stay on the sidelines and root their countrymen on, while the Manufacturers Cup allows them to
drive or support their favorite car maker. In both cases, the gamer is provided
with the complete motorsports experience.