Back in the GT6 days, most of the car manufactures out there were all designing concepts. The program was called "Vision Gran Turismo" and it was about showing off how far the manufacture could push the limits in their design. There was some really nice ones like the future Batmobile Mercedes VGT and the BMW VGT, which was an excellent drift car. However, one concept car we were all excited for was from Alfa Romeo.
Concept Sketches from GT6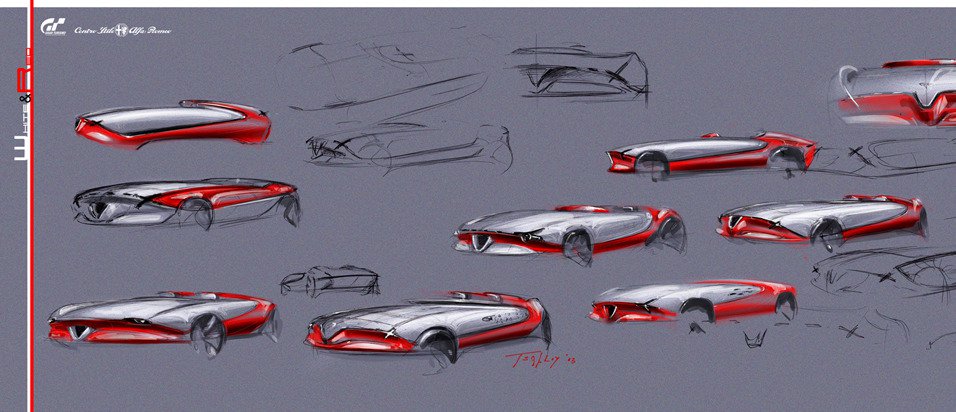 Alfa Romeo has created some of the most beautiful cars of all time. Not only were they gonna create an awesome concept car, but it would almost certainly be more gorgeous than all the others. Then years passed and suddenly the Alfa Romeo logo had been removed from the VGT list. They had pulled out of the program and it looked like all hope had been lost.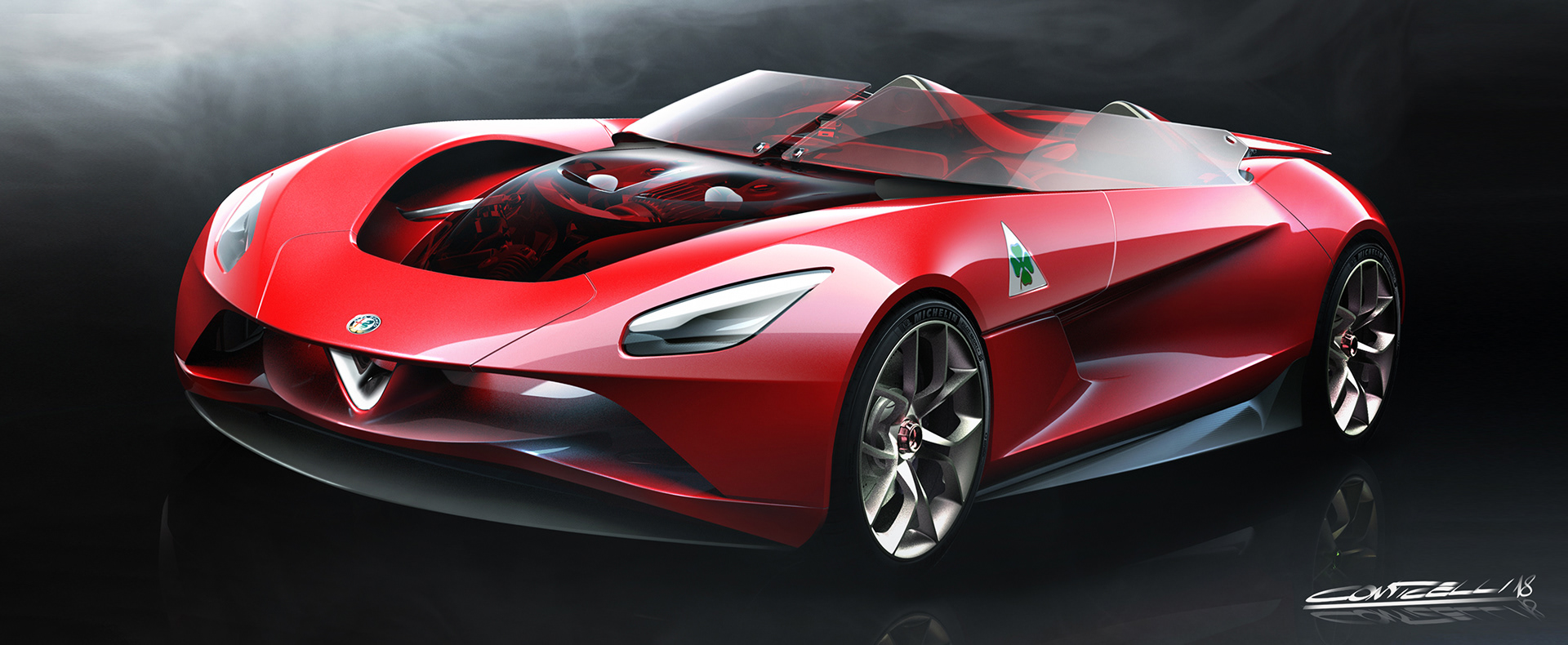 Although they quit the VGT program, we might have a chance to see them finish their design. They only released sketches before, but now designer, Gaspare Conticelli, has finished them. Technically, he may have just finished the sketches for fun, but they look pretty good, and are wearing Vision Gran Turismo plates. What gives it more credibility is the fact that he works as a designer for Alfa Romeo and Maserati.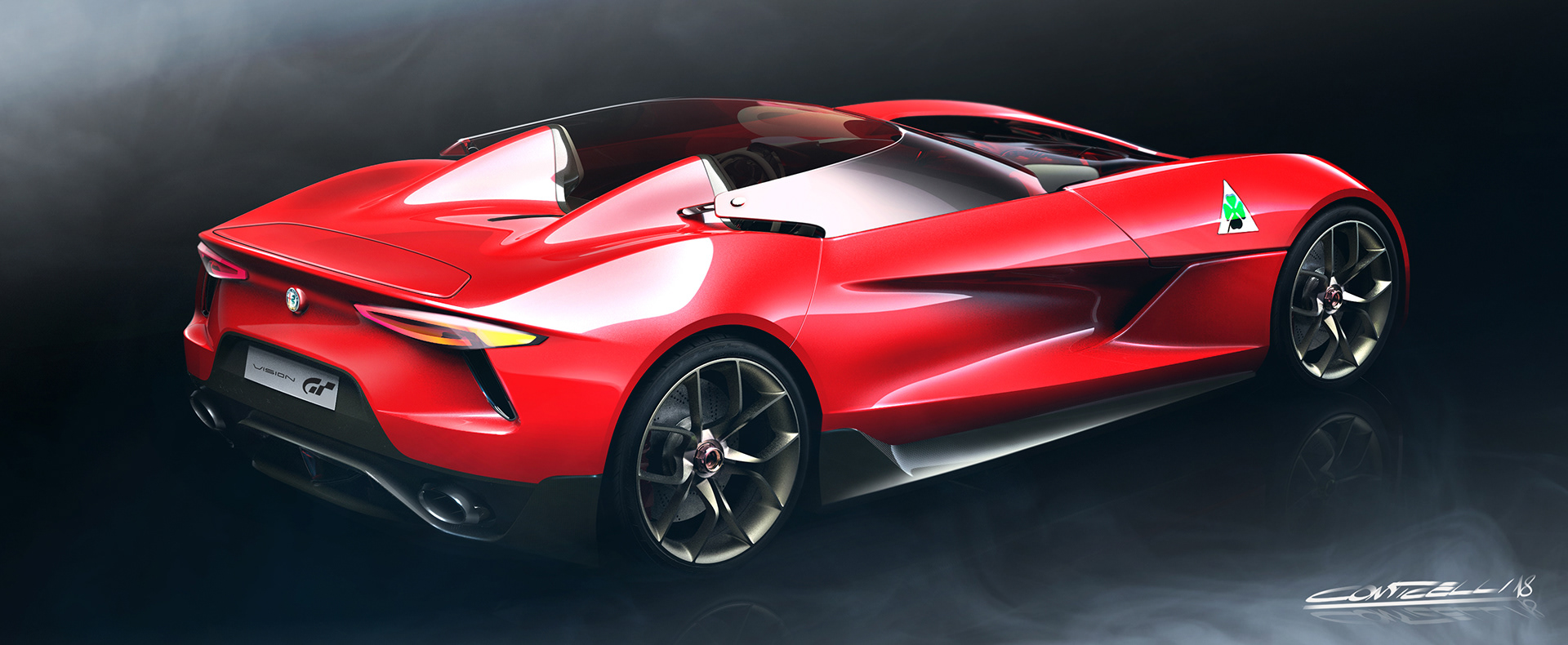 As you can see, the design looks amazing. The lines are a combination of sharp and round, hood cover seems to be translucent, and of course we can't forget the fact that it's an open top.
I am really hoping that Alfa Romeo has decided to finally finish what they set off to do and create their VGT car. Obviously, GT6 is over, but that doesn't mean they can't bring their concept to Gran Turismo Sport. Conticelli actually tagged the design with "GT Sport" as well, so the odds might be looking good. The improved graphics and performance is a much better place to show off such an awesome looking car anyway.