With Sony's recent announcement of both the PS4 Slim and PS4 Pro the question really becomes which one to buy? Also, if you already have a PS4, should you upgrade to one of the newer models?
To first answer this question lets talk about the specs. The PS4 and new PS4 Slim are literally the same thing. The only difference is the PS4 Slim is, well, slim. Just like in previous years, Sony has released a new PlayStation model a few years later that is smaller in size than the original. Needless to say, if you already have a PS4, there really isn't any reason to upgrade to the Slim model unless you are short on space. The specs are almost exactly the same, and only physical changes have been made.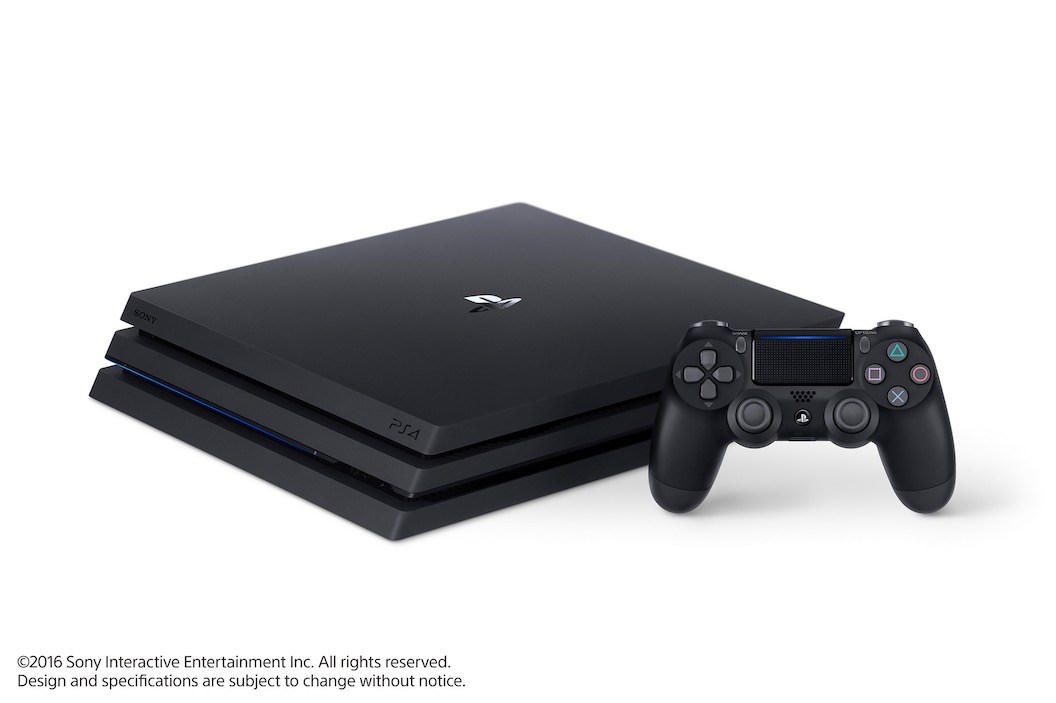 The PS4 Pro specs on the other hand is where things get interesting. It is larger, heavier, and more powerful. The main internal differences are: it supports 4K and HDR video games, has a AMD Radeon, 4.20 TFLOP as opposed to the standard AMD Radeon, 1.84 TFLOP. For people who have no clue what this means, it has double the GPU, which is a good thing. It comes standard with a 1TB hard drive, and supports WiFi ac (PS4 Slim also supports ac too).
On paper, the PS4 Pro is definitely better, but also cost $100 more. Is it really worth the difference? First off, the PS4 Pro should run games easier, and they will look better due to their 4K resolution. However, you must have a 4K TV to see any difference, and you probably won't notice a major difference over 1080p unless you are sitting really close. Also, the 4K games have to be specially made. Not any game will suddenly have 4K support. Nor does it mean you can watch 4K Blu-ray movies with it because it doesn't support them. Not sure why it doesn't support them, but it is definitely disappointing.
So far the only 4K supported titles are:
– Spider-Man
– For Honor
– Deus Ex: Mankind Divided
– Rise of the Tomb Raider
– Days Gone
– Watch Dogs 2
– Farpoint
– Horizon Zero Dawn
– Call of Duty: Infinite Warfare
– Call of Duty 4: Modern Warfare Remastered
– Call of Duty: Black Ops III
– FIFA 17
– Battlefield 1
– Mass Effect Andromeda
– Dishonored 2
– Final Fantasy XV
The good news is the PS4 Pro will feature a specially built YouTube app that features 4K streaming, and a new Netflix app with 600 hours of 4K content. Decent amount of 4K content at launch and obviously they will be adding more over time.
The main difference between the PS4 Pro and the other models is VR support. If you want to use PlayStation VR, there is a much better chance of it working really well on a PS4 Pro over a normal PS4. Sony is still saying it will work fine with the regular or Slim model, but they probably wouldn't of made a Pro version if that was true.
The new $400 PS4 Pro may not be the most revolutionary system upgrade, but in my opinion, it is a no brainier to buy over a regular PS4 if you have a 4K TV and plan on getting PlayStation VR. Now, if you don't plan on getting a 4K TV anytime soon, and do not see yourself buying a PlayStation VR either, then no, I don't really see the point in considering a PS4 Pro. Save your money and stick with the current PS4 or PS4 Slim. They will be more than fine for your needs.
Pre-order a PS4 Pro on Amazon. November 10, 2016 is the official release.
Source: PlayStation
Via: IGN, Engadget