Everyone was in shock when Polyphony Digital announced a new game – Gran Turismo Sport – was going to come before Gran Turismo 7. However, they didn't give many other details as to exactly what features the game was going to have or when the actual release date was. All we knew was it was supposed to be released in the first quarter of 2016. They are a little late on that time frame, but at least we are finally getting more details about it from their press event.
Finally we have a lot more details on exactly what the game will entail and so far it is looking like it will be a great game. They have taken many suggestions from my GT7 Wants article and brought them to GT Sport, which was unexpected, but extremely welcomed. Below is the top new features in no particular order about Gran Turismo Sport including release dates.
The video below was the behind the scenes at the show from Polyphony Digital Snapchat incase you missed it. Near the end the Bugatti VGT starts up and gets loaded on a truck, which was pretty cool.
Custom Livery
Woooo! Something that I and million other Gran Turismo fans have been wanting from day one. We will finally be able to customize our cars to look like how we want them. They haven't said too much about how detailed this will be, but honestly anything is better than what we have now. I managed to get some screencaps from live footage off of a PS4 and the way it basically works is you pick a shape or pre-made manufacture decal and add it to your car. You can pick basically anywhere to place it and it gives you full customization over your cars.
Some people have said this feature will only be for race cars for the online events and not for all cars, but it is too early to say for sure. What I am most excited about is the editor is already made, which means for sure it will come to GT7 and hopefully be for all cars.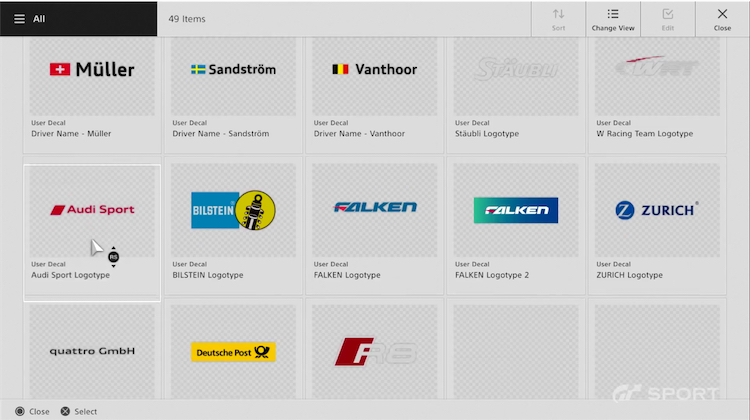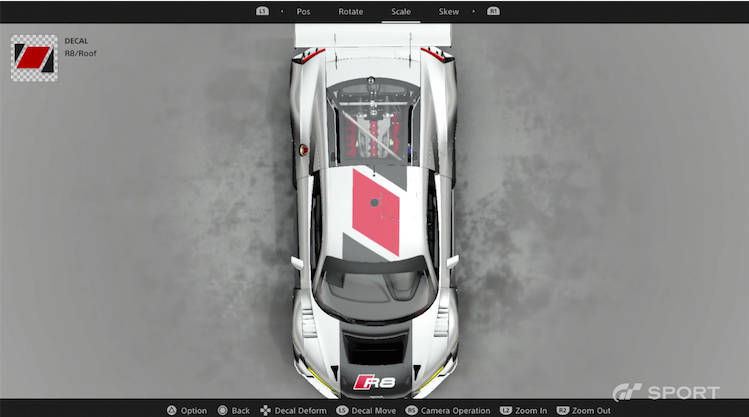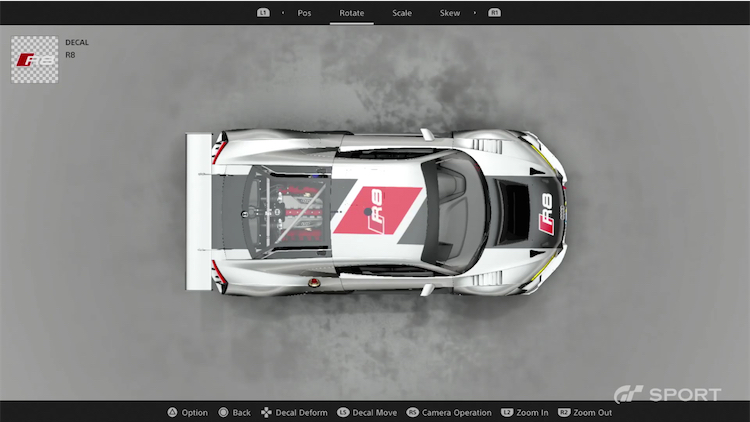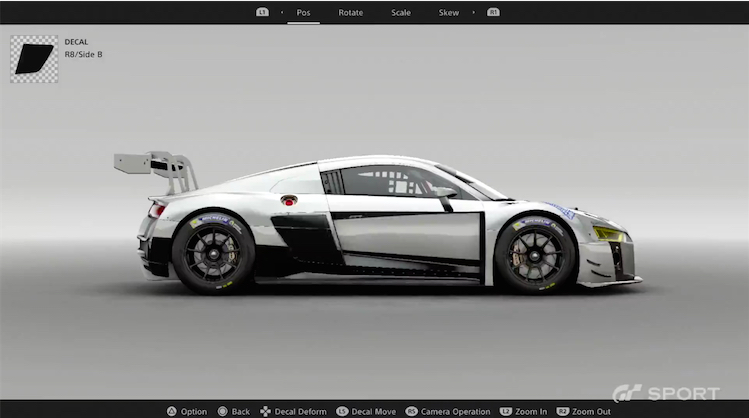 New HUD
This isn't the biggest new feature, but I figured I would point it out as it is totally different from the  usual GT HUD. If you notice in the picture below the HUD shows your speed, RPM, gears, etc, but also places the map in the middle. This is very different from how it is in GT6 with the map off to the side and I am quite excited to try this new way of racing.
First feeling about the game : big improvement on the handling of the car on braking and graphism are wonderful ! pic.twitter.com/062H2zEtdZ

— Romain Sarazin (@romainsarazin) May 19, 2016
Improved Graphics and Sounds
The updated graphics is sort of an obvious upgrade. It is a brand new game for PS4, so of course the graphics would look much better. However, it gets even better. All GT6 cars have been remade to look much better and all cars will have full interior views. I personally don't drive using the interior view, but a ton of people tell me they do and I am positive they are super excited to hear this news.
Now for a huge improvement that everyone has wanted, updated sounds! The sound of the cars are said to sound WAY better. I am really hoping this is true and not just marketing hype because improved sounds is a big area the Gran Turismo series could improve on. I am sick of getting into a fully upgraded Ferrari and hearing it sound like a vacuum. It is unacceptable and it seems like Polyphony Digital agrees and improved on them.
Gameplay
At the press event today there are many "pods" to test out the new game and below are some clips of  how it will all look when racing. Also, the official new GT Sport trailer captured from a PS4 is below to give you a much better sense of what it will look like in real life.
More gameplay footage. Again, game runs at 60fps. #GTSport pic.twitter.com/JiP5G3Ju92

— Dave Scare-mmell 🎃 (@VG_Dave) May 19, 2016
New Cars and Tracks
Not all the new cars, or cars in general have been announced yet, but keep watch on the GT Sport Car List as I will be adding new ones as I see them. From what I have seen so far it is looking like a lot more race cars and some pretty cool street cars as well have been added. The car below, for example, is a newly added Ford Mustang Group B Rally Car. The picture has been sized down, but still looks incredible. Unfortunately there will still be some standard cars, but there are also 137 "Super Premium" cars.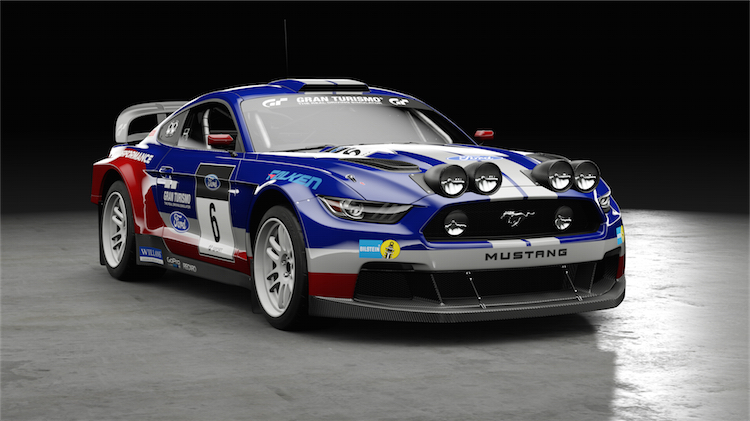 Not a ton has been said about tracks, but there will be 19 tracks including dirt courses. There is 27 track layouts too.
Updated Photomode
I use photomode a lot to take all my pictures, but the new mode will be called "Scapes". It is the exact same thing, but now will features "unlimited" amount of cars being photographed at once and many new environments. All photos will also be able to be exported in 4k making them much sharper and detailed than before. It is said that there will be over 1000 "photo spots" to choose your background for too. The improved photomode sounds like it should make for some killer pictures.
The photos below are unedited and right out of the new photomode.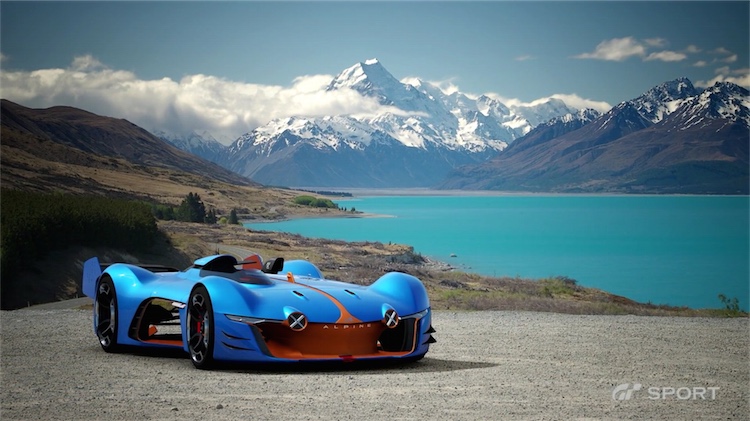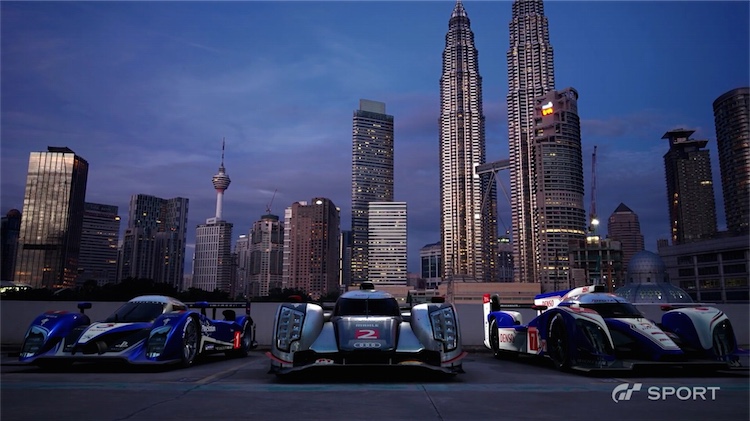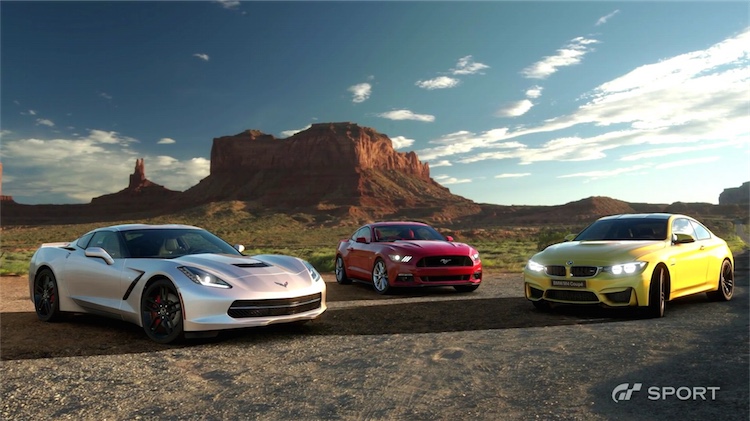 New Wheel
Everyone was pissed when they found out not many PS3 wheels would work on the PS4, but wheel manufactures have been busy trying to sell you their new versions. I created a list of what I think are some great choices for racing wheels, but you could also wait to see how good this new one from Thrustmaster is. At the current moment I literally have no information as to specs unfortunately, but I can say it looks great and can only imagine that it will perform great too.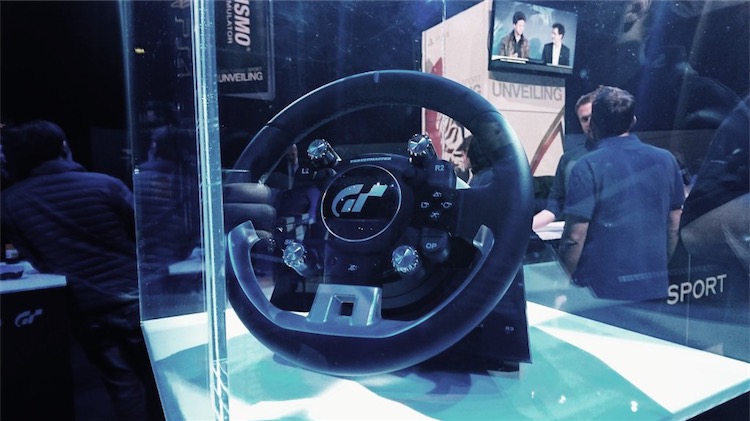 Launch Dates
This isn't really a new feature for the game, but it is the most important part. When will we be able to play GT Sport? The dates right now are all different around the world, but are as follows:
November 15 in Japan, Asia, and North America
November 18 launch in the UK
Early Access Bonus Gifts
Like in the past when you bought a GT game you got different gifts depending on where you got it from. They have continued to do this again and the gifts are as follows:
GameStop
2x Early Access Bonus Cars
Chevrolet Corvette Group 3
Nissan NISMO GT-R GT3 N24
PlayStation Store
GT Themed PS4 Avatars
GT Sport Dynamic Theme
$500,000 In-Game Credit
Amazon (Pre-order now)
There is also a new GT Sport Limited Edition version that is going to be released that offers even more.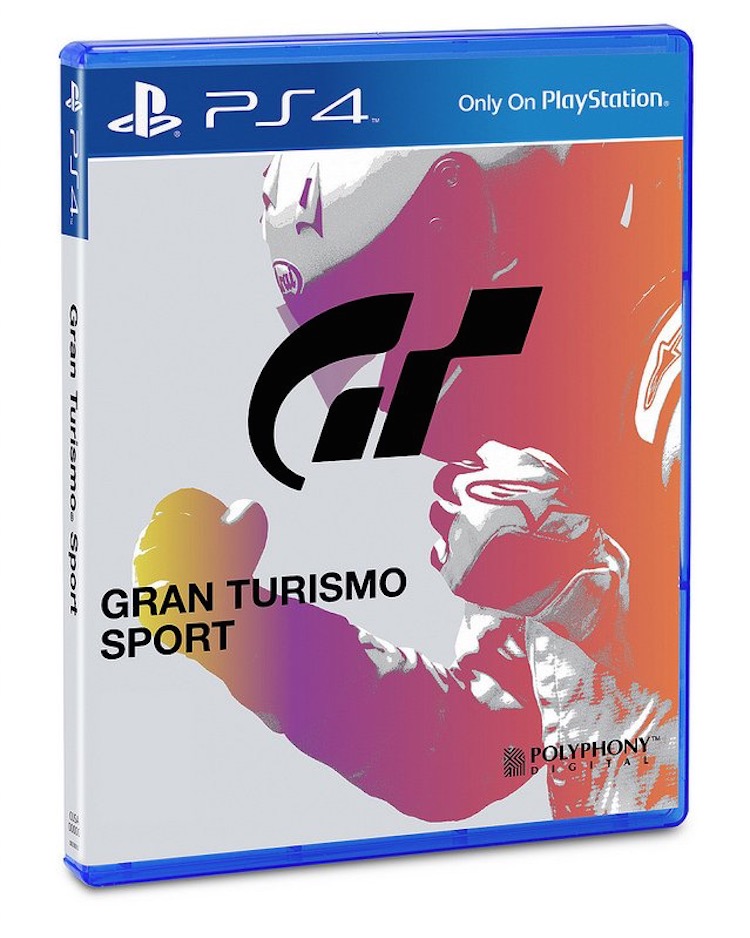 Priced at just $69.99 ($89.99 CAD), the Limited Edition contains more than $130 in content including:
GT Sport Starter Pack (8x Cars) – Gain immediate access to cars within various race class, including GT4, Rally, and more
$1MM In-Game Credit – Build and customize your personalized garage
Livery Sticker Pack – Bonus livery of numerous brands and logos
30x PS4 GT Sport Themed Avatars – Based on selected GT Sport featured vehicles
Racing Helmet – For your customized driver profile
Limited Edition Steel Book and Packaging
Tomorrow is the consumer event where we will learn even more about Gran Turismo Sport, but what are your thoughts on it so far? I think it is looking like it will be one awesome game, especially with the live events where you could win real trophies from. Of course, you'll have to have the best racing wheel, and other gear for that, but who knows, maybe you'll be the first champion?