To get ready for the upcoming GT Sport release, Nissan took a real life Nissan GT-R and allowed it to be remotely controlled by a PlayStation DualShock 4 controller. Not only that, but they got famous GT Academy winner, Jann Mardenborough, to drive it.
Jann Mardenborough was made famous for winning the 2011 GT Academy, which was an event in the video game Gran Turismo 5. Players would play the video game, and who ever won the fastest time at this event got to drive an actual Nissan race car. Jann Mardenborough managed to win the event that year and has now become one of Nissan's quickest real life racing drivers. Pretty crazy way to start your racing career.
However, now he is back where it all started with a PlayStation controller in his hands. Only instead of using it to drive a video game car he is using it to drive a real world car. The car was originally a 2011 Nissan GT-R, but was modified into the "GT-R/C". The "RC" is referring to "remote control". Also, the GT-RC has 542 brake horsepower and can reach 196 mph. Definitely not a slow car to control remotely.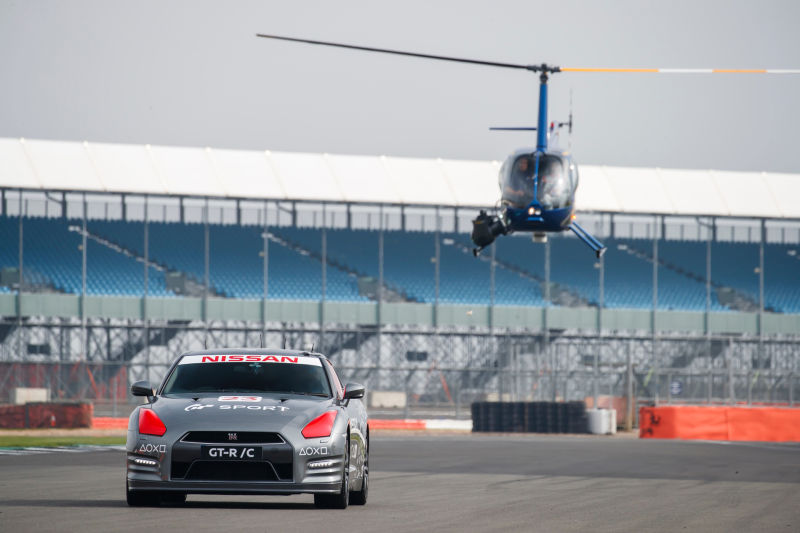 Unlike back in his video game days he was not just sitting on the couch to drive, but instead inside a helicopter. They raced around Silverstone's National Circuit where he achieved a 1:17.47. Also, he manged to reach an average speed of 76mph/122kph and a top speed of 131mph/211kph. Pretty quick time for not even being in the car, but probably not as fast as it would of been if he had actually been inside driving it.
Modifications
The car was obviously heavily modified to be remote controlled, but the controller itself was virtually stock. It only had some extra radios and small computers attached to it to send the inputs to the car. In the car there were six computers all mounted in the back to be able to pick up the controller inputs. A big problem they faced was possible lag from the controller to the car, but this wasn't an issue as the controller and car could send signals up to 100 times per second. To control the actual car movements there were four robots. One to control the steering, one for the transmission, one for the gas, and a final one for the brakes. The signal strength of the controller was also rated up to 1km away.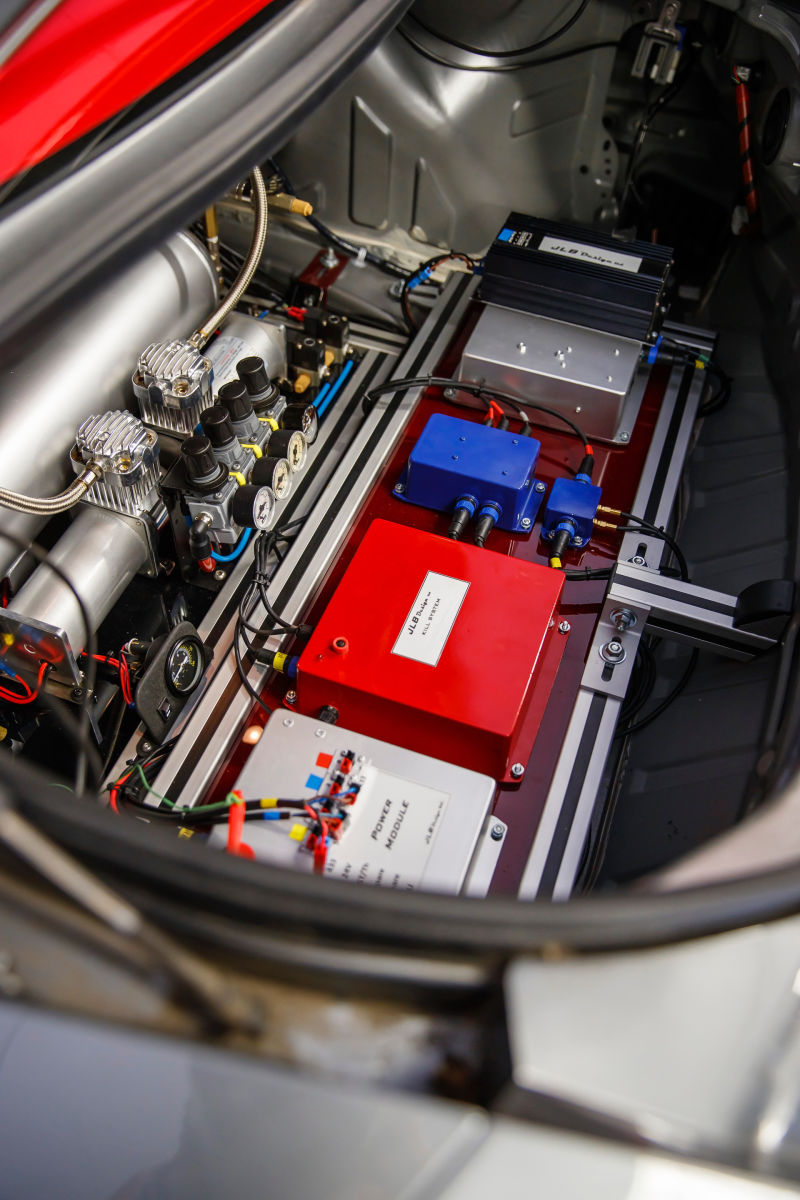 For Mardenborough to actually see what was going on inside the car a Racelogic VBOX Motorsport sensor sent speed information to an LCD display inside the helicopter. The GT-R is a very fast car and that made this a very dangerous operation. To make sure nothing went wrong they also had two operators who had controllers on different radio frequencies who could apply the brakes/cut power if needed.
Not only was this car made to help launch GT Sport's release on October 17, but also to celebrate Nissan's 25yr partnership with Gran Turismo. Nissan and Gran Turismo are very close partners, too. Gran Turismo actually helped create the Nissan R35 GT-R. This also explains why there are usually an excessive amount of Nissan's in Gran Turismo games.